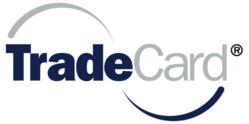 "Having access to capital without impacting our credit lines directly supports our business growth initiatives." Jinxu Gao, President of Qingdao Qitian Garment Co., Ltd.
New York (PRWEB) August 08, 2012
TradeCard, Inc., the supply chain collaboration and global trade platform used by more than 10,000 retailers, brands, manufacturers and service providers, has partnered with IFC, a member of the World Bank Group, to help suppliers in emerging markets obtain access to capital through the TradeCard Platform. The IFC's Global Trade Supplier Finance (GTSF) program helps suppliers on the TradeCard Platform obtain cash faster and reduce capital related risk by discounting their receivables.
"Financing production cycles can drain the working capital and borrowing capacity suppliers need to operate their business," said Georgina Baker, Director of Global Trade and Supply Chain Solutions at IFC. "Through TradeCard, we're delivering non-recourse early payments to suppliers in developing countries without drawing down their bank credit lines. These suppliers can use the Global Trade Supplier Finance program to access much-needed financing and grow their business while effectively managing risk."
The GTSF program is integrated directly into the supplier's existing sale-to-cash process on the TradeCard Platform. When suppliers submit an eligible invoice they have the option to receive early payment at a modest discount, with the click of a mouse. There is no paperwork or processes to manage and payment is made three business days following payment approval by the buyer.
"Having access to capital without impacting our credit lines directly supports our business growth initiatives," said Jinxu Gao, President of Qingdao Qitian Garment Co., Ltd., one of the first suppliers based in China to partner with the GTSF program. "By working with IFC through the TradeCard Platform we can better plan and forecast our business. We know with certainty that payment will arrive within days of the buyer approval."
"For brands and retailers, this is a unique opportunity to partner with IFC and the World Bank Group to create a sustainability roadmap for their supply chain," said Kurt Cavano, Founder, Chairman & Chief Strategy Officer of TradeCard, Inc. "Through this program, trading partners can obtain better financing rates by working towards social and environmental compliance standards. The program helps brands and retailers ensure they produce goods that won't harm our planet or its inhabitants. It allows suppliers in emerging regions to gain access to capital to capitalize on growth opportunities and better compete in the global marketplace. For workers in those factories, it means safe working conditions and a sound employment environment."
Many eligible suppliers are small and midsize businesses that will benefit from better access to financing. To enable uptake of this program, IFC has engaged its advisory services to deliver training and on-boarding support to suppliers in emerging markets.
"During the start-up phase of GTSF, we found that many SME suppliers had insufficient access to information on innovative types of working capital financing, such as supplier finance," said Toshi Masuoka, Director of the Inclusive Business Models Group at IFC. "We are working to ensure that a maximum number of SMEs can take advantage of products such as GTSF."
Details of the Program
The GTSF program is offered to emerging market-based supplier communities of qualified buyers on the TradeCard network. IFC works with buyers to ensure that each supplier's environmental and social performance meets IFC's requirements. For brands, retailers and suppliers that don't yet have a formal social and environmental compliance program in place, IFC can provide advisory services to help them begin a compliance program.
How the Program Benefits Suppliers

Improve cash flow with faster irrevocable payments
Improve balance sheets by removing receivables earlier
Reduce Days Sales Outstanding
Free up credit lines
Minimize foreign exchange rate risk
Free registration and simple start-up
Click for cash: TradeCard integrates early payment into the transaction, providing seamless access to an alternative source of capital
Choose to participate in one of three models: programmatic, invoice-by-invoice or seasonally
About IFC
IFC, a member of the World Bank Group, is the largest global development institution focused exclusively on the private sector. We help developing countries achieve sustainable growth by financing investment, providing advisory services to businesses and governments, and mobilizing capital in the international financial markets. In fiscal 2011, amid economic uncertainty across the globe, we helped our clients create jobs, strengthen environmental performance, and contribute to their local communities—all while driving our investments to an all-time high of nearly $19 billion. For more information, visit http://www.ifc.org.
About TradeCard, Inc.
Since 1999, TradeCard, Inc. has transformed global supply chain collaboration by boosting visibility, cash flow and margins for over 10,000 brands, retailers, suppliers and service providers operating in 78 countries. TradeCard delivers a cloud-based network that enables complex, multi-enterprise sourcing transactions across multiple layers of the supply chain. More than 45,000 individual users leverage the TradeCard Platform to streamline transaction flows, from purchase order through production tracking, shipment and payment. Embedded financial services throughout the supply network reduce capital costs and minimize risk. Multi-enterprise collaboration on the platform delivers visibility into the movement of goods, from raw materials to the store shelf. TradeCard's on-the-ground trade experts around the world allow entire supply networks to rapidly join and drive value through the platform.
The world's leading retailers and brands, including Levi Strauss & Co., Columbia Sportswear, Guess and Rite Aid, leverage the TradeCard Platform and its member network for sourcing and global trade. TradeCard, Inc. is headquartered in New York City, with offices in San Francisco, Amsterdam, Hong Kong, Shenzhen, Shanghai, Taipei, Seoul and Colombo. TradeCard is located online at http://www.tradecard.com.