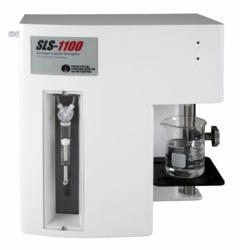 Boulder, Colorado (PRWEB) August 09, 2012
The UltraChem 100 is the most recent release in the NanoVision Technology® product family. This particle counter employs the latest advances in particle counting technology and eliminates competition between light scattered by fluid molecules and particles to accurately measure contaminants 100 nm and larger. The UltraChem 100 comes with a 3-year warranty.
Particle Measuring Systems also offers the SLS-1100, a Syringe Liquid Sampler (SLS) version of the UltraChem 100 that is ideal for applications where precise, small-volume sampling is required.
These new products represent the latest advances in particle counting technology.
Particle Measuring Systems is the global leader in environmental monitoring technology, with over 40 years of experience providing solutions for particle and microbial monitoring for companies manufacturing in clean environments. As the inventors of laser-based particle counters, Particle Measuring Systems sets the standard for particle monitors in pharmaceutical, nanomaterial, aerospace, integrated circuit, and electronics manufacturing.
For more information, contact us at info(at)pmeasuring(dot)com, at our global headquarters +1 303.443.7100, or at any of our global sales offices.