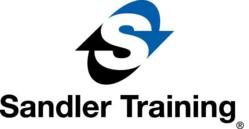 The three-hour workshop teaches advanced communication and behavioral understanding techniques.
Philadelphia, PA (PRWEB) August 09, 2012
Sandler Training center in Radnor, a leading Philadelphia sales training organization, has opened registration for their new half-day communication workshop.
Lead by Sandler trainer and Philadelphia business coach Rich Geise, the three-hour workshop teaches advanced communication and behavioral understanding techniques that can significantly improve relationships with co-workers and customers.
"We've designed this seminar for both sales and non-selling professionals," says Rich Geise. "Attendees learn the skills to identify and understand the best ways to communicate and relate with others, ultimately leading to more sales, more referrals, and a more functional workplace."
Through assessment tools, lectures and group exercises, the three-hour workshop develops the understanding and skills necessary for individuals and teams to communicate clearly and effectively. By identifying communication preferences in ourselves and others, attendees are able to avoid conflict and miscommunications, leading to more productive meetings and interactions.
Response to the first workshop in June was overwhelmingly positive. "This is a must-go-to seminar," says Sharlene McKinley, a Philadelphia small business owner. "It will change how you see the world."
ABOUT SANDLER TRAINING IN RADNOR
Sandler Training center in Radnor is a Philadelphia branch of the global sales training organization that teaches business professionals honest, no-nonsense sales and communication techniques, behaviors and attitudes that get results.
With over 25 years of experience in building and managing world class sales teams, sales trainer Rich Geise brings his experience and expertise to teaching businesses and sales professionals the powerful Sandler Training methodology.
For registration and more information on the Sandler Training communication workshop and other upcoming Sandler Training events visit http://geise.sandler.com/discworkshop. For information on in-house team workshops call 610-688-4646.