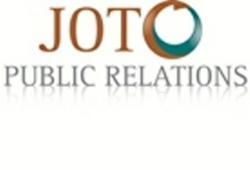 As a Community Partner, our goal is to help spread the word that Florida is a great place to be and is open for business
Tampa Bay, Fla (PRWEB) August 08, 2012
As a Community Partner, JoTo PR supports the Tampa Bay Partnership's newest initiative called Front Row Tampa Bay, to be held on August 27-30, 2012, during the Republican National Convention. Front Row Tampa Bay is a TV and Web event built around the RNC, to promote regional and Florida businesses while giving business leaders prime meeting and networking opportunities to benefit from the uniquely American event. The event is four days of major business panels to be live-streamed to targeted influencers and business interests across the nation.
The PR firm supports the Front Row's mission: to promote Tampa Bay as a region of economic power and significance. The prime mission of The Tampa Bay Partnership is to research, inform and motivate job creation that's growing and sustainable; while supporting policies and approaches that bring Tampa Bay closer to that reality.
"As a Community Partner, our goal is to help spread the word that Florida is a great place to be and is open for business", commented Karla Jo Helms, CEO of JoTo PR. "It's a very resourceful initiative, leveraging all the eyes-on-Tampa during the RNC as a way to get the word out about our region."
Despite servicing a national client base primarily in the healthcare, finance and technology industries, JoTo PR is dedicated to its local community and is called upon for PR and communications advice from some of the nation's leading non-profit organizations. The firm plans to attend the live-streaming event and is looking forward to learning from issues being discussed on the show, which are:
•Healthcare
Florida is home to 299 hospitals; 57,000 doctors; 234,000 nurses; 6 medical schools; and life-changing medical research.
•Business, Financial & Data Services
The Tampa Bay region is becoming a go-to location for banks, financial firms, informatics, and transactions processing based on a skilled workforce and low business costs.
•Technology & Innovation
Home to some of the nation's most innovative tech companies, Florida is already on the cutting edge of technology - from computing and communications to engineering and aerospace.
•Marine & Environmental Activities
Energy. Agriculture. Aquaculture. Florida Ports. The gateway to Florida's future includes tapping into the unique geography, natural resources, and engineering expertise.
To learn more about the event and to join JoTo PR in supporting the region's mission, visit http://www.FrontRowTampaBay.com.
About JoTo PR :
Based in Tampa Bay, Florida, JoTo PR is an established PR agency founded by public relations veterans and innovators Karla Jo Helms and Diane D. Stein. The duo launched their PR firm to meet a growing demand for new media expertise for entrepreneurs in the healthcare, finance and technology industries wanting to establish higher credibility to consumers. JoTo PR blends proven traditional approaches with the latest technology to deliver the best advantages of both worlds. JoTo's holistic approach to Business PR begins with strategic planning and leads to a fully-integrated PR communications plan that is designed to expand business opportunities. The firm also specializes in crisis management public relations. For more information, visit JoTo PR online at http://www.jotopr.com .