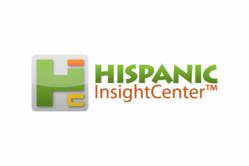 Hispanics are embracing the 'New Word of Mouth'.
Worthington, OH (PRWEB) August 08, 2012
Connecting with an exploding U.S. Hispanic 18+ population continues to plague marketers. Whether it is networks that are off the mark with poor TV programming choices or advertisers unable to hook up with this demographic online, a better understanding of this segment is critical for companies who want to be relevant within this market.
A new analysis of information from the Hispanic InsightCenter™ by BIGinsight™ identifies some key digital media behavioral differences between Hispanics and Non-Hispanics. In general, Hispanic consumers tend to be early adopters and are more likely to own smartphones and tablets than Non-Hispanics. In fact, iPad ownership specifically is up among Hispanics from 4.2% in June 2010 to 21.3% in 2012. (14.6% of Non-Hispanics report having an iPad in 2012.)
Hispanics are more likely to use their mobile devices to view email (41.8%), news (26.6%), sports (15.2%) and video/TV (15.5%) online than Non-Hispanics at 29.2%, 17.5%, 10.2% and 9.6%, respectively. Hispanics' regular usage of social media also largely outpaces that of their Non-Hispanic counterparts. Usage among Hispanics indexes higher across all sites tracked in the InsightCenter.
Regular Use of Social Media/Online Communities – Index
(Hispanics 18+ vs. Non-Hispanics 18+)
Facebook -- 109
Foursquare -- 166
Google+ -- 133
Hulu -- 144
LinkedIn -- 127
MySpace -- 155
Pinterest -- 109
Twitter --141
YouTube -- 133
Source: BIGinsight.com
As marketers struggle with what constitutes Word of Mouth in the digital age, it seems that WOM is no longer neighbors talking over the fence. Not surprisingly, Hispanics appear to be embracing digital means. While face-to-face remains the #1 way for them to give or seek advice about products and services, things like email, text and mobile are making their way on the list. Generally more than 1 in 5 Hispanics say they use each of these methods for spreading the word.
Top 10 Ways to Seek Advice about Products and Services
Hispanics 18+
Face-to-Face -- 75.1%
Read Product Reviews -- 34.6%
Email -- 24.8%
Text Messaging -- 23.7%
Mobile Device -- 23.3%
Ask Facebook Friends -- 20.1%
Read Blogs -- 16.2%
Telephone (Landline) -- 15.1%
Instant Messaging --11.3%
Visit Facebook Retailer/Brand Pages -- 8.4%
Top 10 Ways to Give Advice about Products and Services
Hispanics 18+
Face-to-Face -- 83.2%
Email -- 35.4%
Text Messaging -- 28.6%
Mobile Device -- 24.3%
Telephone (Landline) -- 19.6%
Post to Friends on Facebook -- 16.2%
Instant Messaging -- 13.5%
Post on Facebook Retailer/Brand Pages -- 10.6%
Write Product Reviews -- 8.7%
Write Blogs -- 4.2%
Source: BIGinsight.com
It's noteworthy that there are differences among advice seekers and givers within this group. One big distinction is product reviews; 34.6% of Hispanics who seek advice read them, while only 8.7% who give advice write them. So, less than 1 in 10 are providing information in product reviews to more than three times as many people who are taking that information in to make product decisions.
Considering that digital technology is aiding in the evolution of traditional word of mouth, it's interesting to look at media allocations that consider social media, mobile, instant messaging and blogging in the WOM equation, especially among digital-savvy Hispanic consumers. This "new" Word of Mouth dwarfs traditional medias in comparison when weighted by influence and consumption.
Prosper MediaPlanIQ™* Allocation Model for ELECTRONICS Purchases
WOM includes: Face-to-Face, Social Media, Mobile, Text, Instant Messaging and Blogging
Hispanics 18+
WOM -- 30.6%
Trade Promotion -- 19.0%
Direct Marketing -- 11.7%
TV -- 11.0%
Radio -- 10.6%
Internet Advertising -- 6.6%
Magazines -- 5.9%
Newspaper -- 4.7%
*Media influence is weighted by consumption
Source: Prosper MediaPlanIQ™, JUN-2012
Click here for the complimentary Prosper MediaPlanIQ™ models and report.
MediaPlanIQ™, developed in collaboration with Don Schultz, Ph.D., and Martin Block, Ph.D., of the Medill School at Northwestern, estimates the impact on overall influence of changes to businesses' media allocation plans.
About BIGinsight™
BIGinsight delivers customized timely market intelligence from various sources through its cloud-based technology-driven Integrated Solutions Platform. Solutions are delivered on multiple devices (PC/Tablet/Smartphone) though the InsightCenter™ tool using diverse information sources relevant to clients' business needs.
________________________________________
Contact:
Chrissy Wissinger
(614) 846-0146
chrissy(at)BIGinsight(dot)com