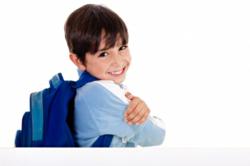 Sleep deprivation...affects attention, concentration, memory, creativity, and problem solving--all skills that children need to perform well in school.
Chicago, IL (PRWEB) August 08, 2012
As families prepare for the new school year, parents buy school supplies and new clothes for their children before the first day of school, but it is also important to transition children in advance to a new sleep schedule. "Many children stay up later during summer vacation," said Kim Schaf, M.A.T., President of Sleep Training Solutions, "but once school starts, children don't have the luxury of sleeping in later. Adjusting to an earlier bedtime is key."
To help students succeed in school, parents need to ensure that children get enough sleep to prevent sleep deprivation which affects attention, concentration, memory, creativity, and problem solving--all skills that children need to perform well in school. Sleep deprivation can also manifest as hyperactive behavior, which makes sitting still in a classroom difficult.
Sleep Training Solutions aims to ease the transition back into the school year routine and prevent learning and behavioral issues caused by sleep deprivation by offering 10 Back-to-School Sleep Tips:
1. Children need time to adjust to the new schedule, so start transitioning to an earlier bedtime and wake up time 2-3 weeks before school starts.
2. Keep in mind the optimal number of hours of sleep when setting the most appropriate bedtime. According to the National Sleep Foundation, children ages 3-5 years need 11-13 hours of sleep (including a daytime nap) and 5-12 year olds need 10-11 hours. Most children take 15-20 minutes to fall asleep, so that should be factored in when setting the bedtime. To transition to an earlier bedtime, push bedtime earlier by 15 minutes for 2-3 nights (depending on how many days there are before school starts). Remember to adjust wake up times 15 minutes earlier during that time too.
3. When children are adjusting to an earlier bedtime, they need enough physical activity during the day to ensure sleepiness at bedtime.
4. Bedtime and wake up times should be consistent 7 days a week. Staying up later and waking up later on a weekend make falling asleep on Sunday and waking up on Monday much more difficult.
5. Re-evaluate the bedroom environment. Optimal sleep temperature is 65-68 degrees and the room should be dark enough for sleep. For children who are light sleepers, consider using a white noise machine.
6. Develop a bedtime routine that lasts 20-30 minutes and sets the tone for sleep.
7. Turn off technology (tv, computers, tablets) at least 60-90 minutes before bed.
8. Children should be exposed to bright sunlight first thing in the morning and dim light in the evening for 45-60 minutes before bed.
9. Limit sugar and caffeine after lunch time.
10. Children should eat dinner at least 1-1.5 hours before bedtime so digestion does not interfere with settling down for sleep.
Sleep Training Solutions is kicking off the Back to School season by offering a 10% discount on all Sleep Solution Packages through Monday, August 20, 2012.
About Sleep Training Solutions
Sleep Training Solutions, a leading infant and child sleep consulting company, provides education and training to parents in the Chicago area and across the country through private and semi-private consultations and seminars. Sleep problems that can be resolved include issues with bedtime, night wakings, naptime and early rising in infants and children up through age eight. Find Sleep Training Solutions on Facebook and follow on Twitter @sleepbetterbaby.
About Kim Schaf
Kim Schaf is the Founder and President of Sleep Training Solutions and the Midwest Regional Director (USA) for the Association of Professional Sleep Consultants (APSC). After completing an extensive training and mentoring program with one of the world's most respected child sleep authorities, she became a Certified Infant and Child Sleep Consultant and offers expert guidance on behavioral sleep issues to parents across the country. She also provides community education on child sleep issues, leading workshops at preschools, day care centers, pediatrician offices and new mom groups. Kim has a Master of Arts degree in Teaching and is a member of the American Sleep Association and the North Suburban Children's Business Network. She lives in a northern suburb of Chicago with her husband and two small children, both of whom are excellent sleepers.
Photo: Freedigitalphotos.net