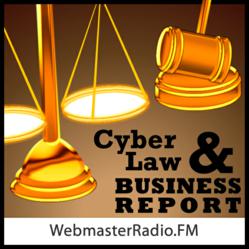 Fort Lauderdale, Florida (PRWEB) August 08, 2012
WebmasterRadio.FM series "Cyber Law and Business Report" looks back the 40th anniversary of the 1972 Olympic Games Tragedy in Munich, Germany where members of the Israeli Olympic team were taken hostage and killed , is recounted with special guest...Olympic and professional basketball star-turned retired Democratic US Congressmen Tom McMillen. The interview will air Live on WebmasterRadio.FM this Wednesday August 10th at 1pm ET/ 10am PT.
Aside from the off-field moments that are remembered from the 1972 Olympic Games in Munich, there was also the on-field moment that was the Gold Medal Men's Basketball game where the Soviet Union broke the United States unbeaten Olympic winning streak with a disputed ending to the game.
"The massacre and the gold medal game each stand out for being inconsistent with everything the Olympics represent, " said show host Bennet Kelley. "We can still embrace the excitement of the London games without forgetting these historic events which must be remembered."
The "Cyber Law and Business Report" is hosted by the founder of the Internet Law Center, Bennet Kelley. Bennet has been recognized as "one of the top ten qualified attorneys in internet law." He has also played a leading role in shaping internet law and policy having testified and lobbied on internet issues at the state and federal level and leading the California Bar Cyberspace Committee's effort to develop a primer on cyberspace law for incoming state lawmakers.
Listeners are able to interact with their questions and comments to the host and guests for each interview, as well as all live WebmasterRadio.FM programming, by:
-Following us on Twitter.com @CyberLawRadio and @WebmasterRadio
-Becoming a member of the WebmasterRadio.FM Facebook page (http://www.facebook.com/webmasterradio) or LinkedIn company page (http://www.linkedin.com/company/newgen-broadcasting-webmasterradio.fm-)
-Log in to our live 24-hour real-time chatroom monitored by our show hosts at http://www.webmasterradio.fm/chat/html .
The "Cyberlaw and Business Report" airs every Wednesday at 1pm Eastern / 10am Pacific on http://www.WebmasterRadio.FM. Episodes are archived on WebmasterRadio.FM, as well as on iTunes and other premier podcast portals.
About WebmasterRadio.FM
WebmasterRadio.FM lifts the "veiled curtain" of the Internet, bringing the business community together through an interactive radio network. Its listeners are a global group, comprised of everyone from corporate executives and decision makers to small and mid-sized businesses and individual entrepreneurs. WebmasterRadio.FM's stellar line-up of radio programming includes; "Market Edge" with Digital Influence Group Chairman Glenn Engler , "Purse Strings" with Carmichael Lynch Spong senior principal Maria Reitan and the "CyberLaw and Business Report with Internet Law Center Founder Bennet Kelley. To tune into WebmasterRadio.FM's live content or check out the show lineup, please visit http://www.WebmasterRadio.FM.
Media Contact:
Brandy Shapiro-Babin
954-309-5578