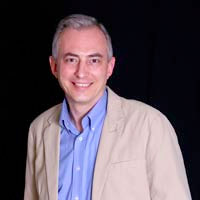 If you want to learn social media from someone who thoroughly tests before he teaches, then look no farther than Don Crowther.
Scottsdale, AZ (PRWEB) August 08, 2012
Amidst a lot of online buzz, Don Crowther is finally kicking off his upcoming social media marketing course, 3XSocial with a series of free training videos open to all those interested in generating income using social media.
3XSocial is a unique social media marketing training program that teaches students how to implement social media strategies which are being used to generate revenue today.
Crowther is a social media expert, founder of five successful companies, former marketing manager for companies like Kimberly-Clark, ConAgra, and SC Johnson and the creator of the popular SMARTS social media and traffic training program.
In a market that is saturated with trainings, Crowther has designed 3XSocial to be different. Early on, Crowther realized that many marketers and business owners were suffering from feelings of overwhelm.
"One of challenges of marketing online is information overload, which can quickly lead to feelings of overwhelm. Don has designed 3XSocial to help students take action and to avoid information overload." said Ayers of 3XSocialFormula.com
Those interested in learning what's working today to generate income through social media can view the free video series here, which will be released starting on August 8th, 2012, at 9AM PST.
Those who want to know more about Don Crowther, the course and upcoming 3XSocial Reviews and Bonuses can find out more at http://3XSocialFormula.com.