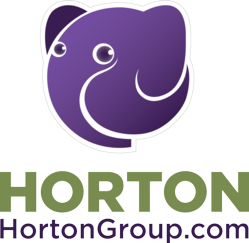 Nashville, Tenn. (PRWEB) August 08, 2012
Just like clockwork, business owners and budding entrepreneurs needing to promote brands can be certain to find a steady flow of valuable resources, hints, and tips of trade on the Horton Group blog. The Nashville marketing company is continuously scanning the social media horizon in search of new applications and innovative marketing tactics to increase a businesses' online visibility. The latest item posted to the Horton Group blog addresses three new features included in the Facebook timeline format. The timeline format has significantly changed the way Facebook users interact with wall pages and absorb information. With this increased functionality, businesses are able to make the most of important news by promoting them on their wall. Using these new Facebook features will attract higher numbers of fans and followers while amassing more and more likes on a day-to-day basis.
The blog article covers how to update Facebook timeline and make posts more visible using three new posting methods. Social media managers can now pin a post, highlight a post or create a timeline milestone to make specified content stand out from the rest. Each new technique corresponds to the way new post will appear on the Facebook wall. The Horton Group blog explains how each of these new implements can be used to promote selected content, make content more attractive to viewers and create a call to action directly from Facebook. For the full article visit the Horton Group blog.
There are several keys to attracting more business through social media. The fairly new marketing tactic stands as one of the most effective ways of communicating with current and potential customers. Whether businesses like it or not, social media has become essential to managing a successful marketing strategy. These tools of new media offer an assortment of benefits at a low cost and they are globally expansive. Reports and studies over online communities will show that Facebook is the leading social media outlet. Horton Group explains that for businesses to effectively use Facebook to promote brands, products and services they need to be highly interactive with fans and keep content relevant.
Not every business has the personnel or resource to keep new and attractive content flowing through their Facebook wall. Horton Group suggests businesses take the time to educate themselves on the benefits social media channels like Facebook have to offer. This includes taking the time to learn how each feature of a social media tool can be best used to increase brand exposure and build followers. For those who are struggling to find the time or resources to manage a social media strategy, Horton Group can help.
About Horton Group
For more than 16 years Horton Group has been working with companies and organizations across the country to cultivate powerful social media communities. They have helped manage social media resources for a variety of industries, from franchises with multiple locations to start-up nonprofits. Horton Group's social media services include: complete social media management, social media consultation, custom built social networking websites & applications. The full service marketing agency also offers website development and design, print design, search engine optimization and more.
For additional information on Horton Group's social media and advertising services contact them at, 615-292-8642.