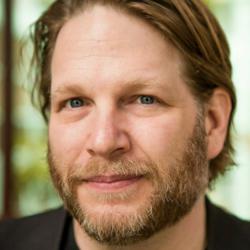 "It's time to put my money where my mouth is."
Pasadena, CA (PRWEB) August 09, 2012
Social Media consultant, leading blogger and best selling author Chris Brogan has joined the advisory board for Net Minds, a next generation publishing startup. He will advise the company in strategic areas such as social marketing, publishing products and platform. He will also advise and test a micro-publishing application on Net Minds, where he'll act as an acquisitions editor for a focused collection of book projects.
"I've been blabbing about the future of publishing for years," says Chris Brogan. "It's time for me to put my money where my mouth is."
"We are beyond excited to welcome @chrisbrogan to Net Minds," says Tim Sanders, CEO. "He's a brilliant thinker, a rule breaker and a perfect fit for our skill set."
"The #1 social media expert loves our business model," adds co-founder Alan Baker "You can't get a better compliment than that."
Chris Brogan is the president of Human Business Works, a leading consultancy. HBW works with Fortune 500 brands on strategic marketing and social media programs. He's the best selling co-author of Trust Agents and a fixture on the lecture circuit. The wildly popular http://ChrisBrogan.com is one of the most influential blogs in the marketing and business world.
Net Minds leverages a digital networking and publishing platform to build invested teams around book projects. The company is solving the quality/autonomy problem present in book publishing. There are currently over a dozen Net Minds Select book projects in production, including works by Nolan Bushnell (Atari) and Robert Tercek (MTV and Oprah Digital). http://NetMinds.com