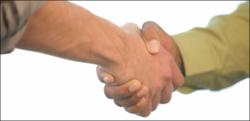 We comb through the lease looking for what does and does not make sense for a business lessee
Ventura, CA (PRWEB) August 08, 2012
Unlike a lawyer or accountant giving a lease review to cover the legalese and tax consequences of signing a new lease, Silent Partner Negotiators offers Lease Review from a business perspective. Leases are written to benefit the Lessor. They are filled with clauses that can potentially cost a Lessee tens of thousands of dollars more than they might realize over the life of the lease.
"We comb through the lease looking for what does and does not make sense for a business lessee," says Wade Horigan, Principal at Silent Partner Negotiators. "Most small business owners are so busy with all the other aspects of opening a new store or adding a new office location that they don't take the time to go through the lease. And that can prove to be very costly over time."
There is no guaranty that any or all lease terms and clauses can be negotiated, but in a down economy owners are far more apt to make changes to secure a good tenant. For instance, why would you agree on a 5 year lease to say that if you decide to extend beyond that, the lease payment would not be less than the payment you were making in that 5th year? This is a typical clause in many leases. It makes no sense, especially now as lease rates on existing leases are often well over the current market asking rates.
"The one thing we can guaranty," states Horigan, "is that you will not get changes to your lease if you don't try."
Silent Partner Negotiators has been helping clients reduce their business lease costs through principled lease negotiation and renegotiation. They offer full-service, modified contingency-based existing and renewing lease renegotiation for qualified clients. They have also developed their techniques and put them into a Professional Guide to Lease Renegotiation that includes 25 pages of lease renegotiation letter samples from actual, successful renegotiations.
For more information, please contact Wade Horigan directly at (805) 320-4801 or by email: wade(at)SilentPartnerNegotiators(dot)com. Website: http://www.SilentPartnerNegotiators.com.