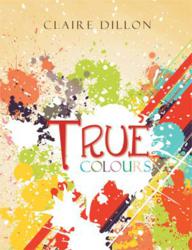 Waihi, New Zealand (PRWEB) August 10, 2012
An explosion of teenage colour…understanding the guidelines for looking after and presenting oneself geared towards both teenage boys and girls - this is what Claire Dillon's book, True Colours, provides. Dillon, using well illustrated recipes for maintaining presentable, if not gorgeous profiles, takes teenagers into a world that they want to be in but seldom have the means to do so. While it requires works, the perfect finish to the total image for school, party place, or gala occasion is well within reach for them in this manual. Everyday health care for teens has a well addressed section as well.
Like a rainbow of colourful information, the book sorts out care for and determining a teenager's chosen individual styles. With True Colours, young people will be able to understand and work out for themselves their understanding of personal care issues. Thus, it enables to speak or communicate via the way they present themselves. Added to this, there is also a part in which a plethora of fashion issues which include piercing and tattooing are addressed. Youngsters will be eager to delve into the variety of cutting edge tips on accessorising that Dillon has thoughtfully worked into the manual.
Written in sections made exclusively for girls and boys, this book will guide the individual young person and help him or her understand the workings of skin, hair, nails as well as other fashion and personal adornment choices. It gives a blueprint on how best to develop any style they want to create. True Colours is a manual for frequent use by all young people. On this journey they have tour guides attuned to their needs, trendy characters to help map the way for each reader in the work and inspiration involved in fashion issues. These characters are what the author calls "avatars" for girls and boys in the various issues addressed. In the conclusion, individual teens will have gained a solid lifestyle statement with its rainbow of True Colours. And have fun in the process.
For more information on this book, log on to http://www.Xlibris.co.nz.
About the Author
Guess what? The dilemma's of teenagers is not new!
I was a teenager once too and am now a Mother of two teenagers…a cool male variety and an awesome girl. I am a travelled Celtic woman now living in the southern hemisphere and know the questions teenagers all have whatever their gender. It is with an adult teaching background in Beauty therapy as well as observing various young people, that I am sure this book will give you valuable insight into some of the issues that adolescents care about. I have given you both the "why" and also the "how to" so you can determine what you ultimately want.
True Colours * by Claire Dillon
Publication Date: August 4, 2012
Picture Book; $49.99; 76 pages; 978-1-4771-2020-0
Picture Book Hardcover; $69.99; 76 pages; 978-1-4771-2021-7
To request a complimentary paperback review copy, contact the publisher at 0800-891-366. To purchase copies of the book for resale, please fax Xlibris at (09) 353-1455 or call 0800-891-366.
For more information, contact Xlibris at 0800-891-366 or on the web at http://www.Xlibris.co.nz.