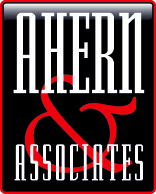 R&M Transportation and Sortino Transportation were a pleasure to work with, both of the owners of R&M and Sortino, as well as Roadrunner were very focused on accomplishing the same goals and objectives
Phoenix, AZ (PRWEB) August 08, 2012
Proving why they're North America's leading trucking, logistics and warehousing acquisition specialists, Andy Ahern and his firm, Ahern and Associates, Ltd., continues their torrid pace by assisting Roadrunner Transportation with two transportation acquisitions.
Roadrunner Transportation Services, one of the nation's fastest expanding trucking and logistics firms recently acquired R&M Transportation and Sortino Transportation—both top providers of refrigerated truckload services based out of Omaha, NE. Roadrunner sought to expand their service footprint throughout the heartland of America by acquiring R&M and Sortino to further boost their refrigerated capacity in key lanes and broaden their growing customer base. Roadrunner knew they could count on Ahern and Associates to quickly locate targets which met their strategic goals of expansion as well as providing a good fit to their existing corporate culture.
Known for creating markets within the transportation industry when they don't exist, Ahern has a special aptitude for bringing both sellers and buyers together to complete deals. Often times, Ahern assists potential acquisition targets in preparing their company for sale both on the balance sheet and by improving operational efficiencies for long term success.
Ahern's reputation for getting deals done has well positioned him and his firm to work with some of the largest carriers in North America like Roadrunner Transportation. "It is very rewarding to be associated with a company of Roadrunner's stature. They are focused, well managed and I am very fortunate to have an opportunity to work with them," Ahern stated.
Ahern went on to comment on working with all parties involved. "R&M Transportation and Sortino Transportation were a pleasure to work with, both of the owners of R&M and Sortino, as well as Roadrunner were very focused on accomplishing the same goals and objectives."
About Ahern & Associates, Ltd.:
Ahern and Associates is North America's leading trucking and transportation management consulting firm. The skilled consultants at Ahern and Associates specialize in mergers and acquisitions of trucking and logistics companies as well as the restructuring and evaluation of existing carriers that seek to increase operating efficiency and improve profitability. Since 1987, Ahern and Associates has aided hundreds of buyers in the acquisition of trucking and logistics companies throughout the U.S. and Canada as well as assisting many transportation and logistics companies in reducing their overall operating costs and increasing their profitability. For more information, please call 602-242-1030 or visit http://www.Ahern-Ltd.com
Business contact:
A.W. Ahern
602-242-1030
Media contact:
Jason W. Jantzen
Phoenix Marketing Associates
http://www.PhoenixMarketingAssociates.com
602-282-0202