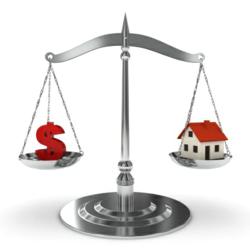 North Hollywood, CA (PRWEB) August 08, 2012
Recent findings show that a new investment trend has started due to the increased rental income investors are receiving on their properties.
From small-time mom and pop landlords to mega-investment firms, investors of all sorts have been buying up North Hollywood real estate -- but why? Investors are buying because of optimistic expectations and higher rental incomes all across the United States.
After the burst of the housing bubble, many families were forced to foreclose on their homes and, without anywhere else to go, begin renting.
As the rental demand for real estate increased, rents were driven up higher and higher, which therefore resulted in a higher rental income for landlords. Investors jumped on the opportunity because they can get an excellent return when rents go up and property values go down.
In the last few years, there has been a push by small-time mom and pop landlords to buy up apartments, condominiums, and single-family homes all over the nation -- North Hollywood real estate is no exception. Unlike the "home flippers" of the last decade, these mom and pop investors purchase property and hold it. Many of these small-time investors hope to live off the rental income when they retire.
The idea is that low real estate prices, increased rental demand, and rising rent is a recipe for success. North Hollywood real estate in particular is a great investment for mom and pop investors because there is a high demand for rental properties by young professionals who work in the entertainment industries. For young and constantly-commuting professionals, renting property simply offers more flexibility -- it's a win-win.
In addition to the small-time mom and pop investors, there are also several mega-investment firms that have been buying up thousands of Los Angeles real estate properties. After the properties are purchased, they are bundled together to be sold at some point in the future. The expectation is that the value of these real estate bundles is going up.
While some have cried foul over these developments, there are some notable benefits to consider.
For renters, the influx of mom and pop investors is a good thing in the short and long run.
In the short run, to have more landlords means more competition and more options for renters. And in the long run, as more and more properties are purchased with the intent of acquiring rent, the supply of rental properties will increase, which will then result in a decrease in the average price of rent.
There are also benefits to having mega-investment firms buy up property. As a means of protecting their investment, these firms will often fix up purchased properties and get involved with local homeowner associations to clean up the neighborhood -- these activities have helped to stabilize home prices.
All in all, with so many smart people investing and prices beginning to rise, now looks like the time to purchase real estate.
For those who wish to buy, sell, or learn more about North Hollywood real estate: Contact Red Blue Realty Today!
Email: Contact(at)redbluerealty(dot)com
Phone Number: 1-(855) 66-RBREALTY or 1-(855) 667-2732
To read more on real estate, search new properties, or get the hottest tips and tricks of the business, check out RedBlueRealty.com and don't forget to follow us on Facebook!