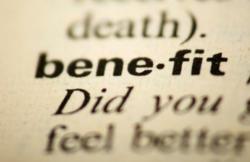 A business proposal is a document or "pitch" that delivers a clear and concise message on how a business relationship will benefit both parties.
Las Vegas, Nevada (PRWEB) August 09, 2012
Wise Business Plans has become a recognized leader in creating business proposals for business of all types including new and established companies! "A proposal is a powerful and effective way to communicate the value of your business model as well as laying the foundation for a potential long-term relationship", says Joe Ferriolo, Director of Wise Business Plans. "The reader benefits but we feel that our services enhance the client as well. This is not just purely from the standpoint of capturing capital or developing a relationship. Our writers have the ability to pull out significant information and angles that the client may not have thought about; a skill that allows Wise to add long-term value to their models", says Mr. Ferriolo. The following are some key elements that each business proposal must contain:
1. Introduction: A strong introduction sets the tone for the entire document. If the introduction is weak, lacks power and fails to communicate the value of the idea that is being presented this could lead to problems. The reader needs to be able to immediately capture the value of the opportunity that is being presented to them.
2. Benefits: As the reader cycles through the document they are bound to ask themselves a variety of questions. Chief among those questions will be how does the opportunity being presented benefit them? "We work diligently to develop flexible documents that show the win-win element and foster a relationship as opposed to a partnership", says Mr. Ferriolo.
3. Credibility: The proposal should indicate how the company is trustworthy. Credibility can come in many forms such as having a good reputation within the industry, similar companies also use your services or products, time in business, belonging to organizations such as the Better Business Bureau (BBB), or being known as the go to expert.
A well thought out and developed business proposal is important in any market but especially one that is competitive. Business proposals that have this type of value can only be created by highly skilled professionals that have the ability to capture and communicate the message. Let the professionals at Wise Business Plans handle all of your business proposal needs.
About Wise Business Plans
Wise Business Plans is a professional business plan and proposal writing company that creates custom plans. The firm is committed to increasing the fundability and growth rate of businesses through strategic planning. To learn more, visit http://www.wisebusinessplans.com or call 1-800-496-1056 to schedule a consultation.