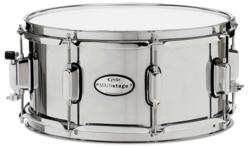 North Berwick, ME (PRWEB) August 09, 2012
Portable Piano Outlet has served the music industry since 2011 and the addition of percussion instruments was a logical next step. Now, in addition to offering superior products and services entailing portable pianos and digital keyboards, Portable Piano Outlet will also provide musicians with leading brand options in other areas of musical interest.
Portable Piano Outlet's expansion into the percussion instrument area was motivated by the owner's desire to create one-stop shopping for consumers. "We are thrilled to be able to offer musicians different options when it comes to their musical interest," states Crystal Normand, owner and founder of Portable Piano Outlet. "And we are very pleased to be able to offer musicians from full-time performers to the occasional hobbyist a wide variety of choices when it comes to their interests." Portable Piano Outlet is an up-and-coming musical instrument sales company serving the entire United States and currently has access to thousands of different musical products. Goods include full-size keyboards, durable keyboard stands, guitars and ukuleles, and will now encompass drum sets, bell kits, tambourines, and percussion accessories.
"It felt like it was the next natural step to take," says Normand. "We've experienced tremendous growth with keyboards and their related extras, and we observed a surge in positive feedback when we recently introduced fretted instruments to our product line."
Anyone interested in learning more about Portable Piano Outlet's new product line, or to suggest other lines, can visit http://www.portablepianooutlet.com for more information. One can also find a variety of other categories of musical interests, including sheet music, musical gifts, fretted and children's instruments, and portable pianos.
Portable Piano Outlet, one of the nation's leading up-and-coming musical instrument sales companies, was founded in 2011 and provides a one-stop resource for musicians from the very beginner to the seasoned professional. PortablePianoOutlet.com is based out of North Berwick, Maine and is fueled by the love of music.