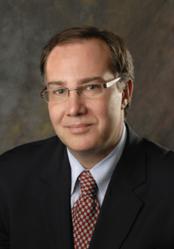 Rockville Centre, NY (PRWEB) August 09, 2012
William J. Sonstein, M.D., F.A.C.S., a top neurosurgeon specializing in the spine, has been named Co-Chief of Neurosurgery at St. Joseph Hospital, Bethpage, New York. Dr. Sonstein is also a partner in Neurological Surgery, P.C., a leading neurosurgical private practice, and serves as Chief of Neurosurgery of North Shore-LIJ Plainview Hospital.
With special expertise in complex spine surgery, Dr. Sonstein has extensive experience with procedures such as Posterior Lumbar Interbody Fusion (PLIF), a treatment for intractable low back pain. Dr. Sonstein uses minimally invasive procedures, such as Kyphoplasty and X-STOP™, whenever possible, to treat spinal compression fractures and spinal stenosis.
Dr. Sonstein is also very experienced in revision spine surgery – a second surgery that is sometimes necessary when back pain recurs after an initial surgery. Not all cases of recurring back pain require surgery, and Dr. Sonstein carefully assesses each case to determine whether surgery is appropriate.
A diplomate of the American Board of Neurosurgery, Dr. Sonstein received his medical degree from Temple University School of Medicine. He completed a fellowship in Spine Surgery at Tampa General Hospital, University of South Florida. Dr. Sonstein served as chief resident in his final year of residency in Neurosurgery at Montefiore Medical Center/Albert Einstein College of Medicine, where he also completed his internship.
Dr. Sonstein is a Fellow of the American College of Surgeons (F.A.C.S.), and member of the Congress of Neurological Surgeons (CNS), the American Association of Neurological Surgeons (AANS) and the North American Spine Society (NASS). He has been the recipient of numerous honors and awards including Alpha Omega Alpha, Epsilon Chapter.
St. Joseph Hospital is a 203-bed community hospital that provides comprehensive inpatient and outpatient medical, critical care and surgical services.
About Neurological Surgery, P.C.
Neurological Surgery, P.C. is one of the New York City area's premier neurosurgical groups, offering patients the most advanced treatments of brain and spine disorders. These include minimally invasive procedures such as stereotactic radiosurgery (Gamma Knife®, CyberKnife® and Novalis Tx), aneurysm coiling, neuro-endoscopy, spinal stimulators, carotid stents, interventional pain management, microdiscectomy, kyphoplasty, and other types of minimally invasive spine surgery. The practice's physicians represent a range of surgical and nonsurgical specialties, combining compassionate care with highly specialized training. They are leaders in the region's medical community, with appointments as chiefs of neurosurgery in some of Long Island's best hospitals. NSPC offers 10 convenient locations in Nassau and Suffolk Counties, as well as in Queens and Manhattan. For more information, call 1-800-775-7784 or visit http://www.NSPC.com.