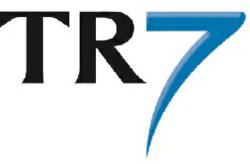 TR7 is encouraging students, job candidates, and potential employers to visit their booth at the Expo, to learn about the skills training options available.
Osborne Park, Western Australia (PRWEB) August 08, 2012
The third Skills West Expo is being held in Perth, Australia, from 10-12 August 2012. Local human resources services company, TR7, in announcing its participation in the event, has revealed its focus to be on skills development over a range of industries.
The TR7 Group has, since 2003, provided well-trained and qualified staff to, most notably, the booming mining, oil and gas industries of Australia. However, its training and employment services have been designed to encompass all sectors.
"At Skills West Expo 2012, we are focusing on skills development", said Shane Anderson, Director of the TR7 Group. "Our experience in recruitment has shown us that it is only when candidates have the necessary training and qualifications will they be considered for the best jobs."
"Right now there are $275 billion worth of projects approved in Western Australia in the resources sector – mining, oil and gas. This is more than all the other states combined", Mr. Anderson explained. "We need 76,000 workers by 2015 to meet this demand. This will put added pressure on our state with the current unemployment rate is 3.5% compared to the eastern states which is above 5% and 5.2% nationally."
He continued, "Increasingly, only those candidates who have undertaken the necessary training, or who have the prerequisite qualifications, are shortlisted for those jobs. West Australians are competing with the rest of the country, and, in some cases, overseas applicants, for these positions. "
TR7 is encouraging students, job candidates, and potential employers to visit their booth at the Expo, to learn about the skills training options available.
"We have a range of Certificate II, III and IV courses available which encompass OH&S, Frontline Management and Community Services", said Mr. Anderson. "Our Indigenous Pre-Employment Training Program is of particular importance, and there is often government funding available to help students to become skilled - whatever their age."
TR7 Group Career Advisors will be present throughout the Expo, which is being held at the Perth Convention and Exhibition Centre.
Learn more about the training and employment options offered by the TR7 Group at TR7.com.au
About The TR7 Group
The TR7 Group is an integrated group of companies consisting of TR7 Pty Ltd, TR7 Training Services Pty Ltd and TR7 HealthCare Pty Ltd. The Australian owned Group, which commenced business in 2003, provides a range of human resource services and people solutions including labour hire, recruitment, training, indigenous employment and training, company sponsorship, healthcare agency staff and pre employment medical services.
TR7 Pty Ltd – Provides recruitment and labour hire services to clients in Mining, Oil & Gas and Health Sectors. The Company also provides Indigenous employment and training support programs and a comprehensive pre employment medical service. We have a range of vacancies in: industrial, professional, engineering, skilled and semi skilled roles.
Training Services Pty Ltd - As a Registered Training Organisation, TR7 Training Services delivers nationally recognised qualifications. We also provide client tailored courses to meet specific needs of employers and industry. Our training includes Health and Community Services, Allied Health, Business, Occupational Health and Safety, Training and Assessment, Frontline Management and more.
These courses help people gain careers in the Mining Sector, Oil and Gas, Health and Community Services Sector.
HealthCare Pty Ltd - Employs experienced and qualified care workers to provide quality care services in the community and health sectors.
The TR7 Group has established relationships with both industry and the community, and through its international alliances overseas, can provide services through a network of global operations.
The Directors of the company, Shane Anderson and Nick Gibson, came together in business after sharing similar experiences in the workplace. They both recognised the need for a total human resources company where businesses could maximise specialist human resource needs.
About Skills West Expo 2012
Skills West Expo provides Western Australia's industry organisations, employers and educational bodies the opportunity to showcase, to the state's future and current workforce, careers, jobs and training.
This skills-focused event is free to all visitors and will be on the 10th - 12th August in 2012. With over 22,000 visitors in 2011, the Skills West Expo is essential for any exhibitor looking to inform, promote and attract the best talent in Western Australia to their company. With thousands of school-leavers attending on Friday plus the huge Saturday and Sunday general public attendance the event is ideal for any industry or training organisation looking to reach students or people looking to retrain or reskill. Skills West Expo is the leading event to inform and educate all West Australians on real career pathways and opportunities that exist within any industry.
The Minister for Training & Workforce Development launches the expo every year to continue to stress the importance of investment in skills to support the state's future, including the need for people to be appropriately skilled for the resources and related sectors.
Details are available at http://www.skillswestexpo.com.au/.