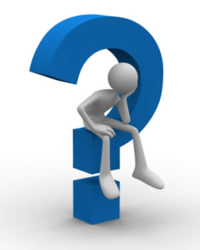 As we have previously stated, this was inevitable. The new rules are finally making the prices rise while sending the sales to chill
Toronto, Ontario (PRWEB) August 09, 2012
Marcus Arkan, CEO of one of Canada's leading mortgage brokerage, has constantly warned the policy makers and homeowners against the effects of new mortgage rule introduced in July. Previously, he shared his predications and forecast regarding Toronto's Condo market asserting that the sales are likely to go down in the third and fourth quarter of 2012. The recent facts and figures published by the Toronto Real Estate Board have now proved Mr. Arkan's predictions true to a great extent.
According to July home sales report by TREB, Toronto home sales for the month of July were 1.5% lower than the July sales in 2011. With only 7,570 homes sold last month, a visible lag in condominium sales was witnessed. Sharing his views on this matter, Mr. Arkan said, "As we have previously stated, this was inevitable. The new rules are finally making the prices rise while sending the sales to chill."
Mr. Arkan's fears were backed by another report published by a Canadian research firm Urbanization. This report states that the number of unsold condos in the Greater Toronto Area has reached its high record during the previous quarter. According to Mr. Arkan, all of these facts may lead to a supply-demand issue that was previously pointed out by several other mortgage experts at SMI.
Apart from the new mortgage rules that might cause the interest rates and property prices to rise, there is one more reason behind the condo market cool down as described by a Senior Economist at RBC. He said that there is a huge risk of mismatch between the types of units that are being built and the type of units actually demanded or required by the buyers. Elaborating on this topic, Mr. Arkan said, "This may be due to the huge presence of investors in the GTA condo market. These investors are focusing on making small sized units while the demand for family sized units is increasing."
According to Urbanation's survey, the rate of condo resale transaction rose 30% from where it was standing in the last quarter. According to Mr. Arkan, this increase in condo resale indicates that the demand is still there. However, the unit sizes are greatly reduced for the sake of affordability and that might be the reason why buyers are going for single-family home instead.
In the end, Mr. Arkan stated that his analysis of the current market situation Toronto leads him to believe that Toronto Condo market is cooling down largely due to the effects of new mortgage policy introduced this July by Mr. Flaherty. On the other hand, it is also due to the inept supply which fails to meet the requirement of Toronto's condo buying demographic.
About Syndicate Mortgages Inc.
Syndicate Mortgages Inc. is one of the leading Canadian mortgage brokerage firms. Founded in 2008 in Ontario, the company specializes in residential, commercial and construction financing across Canada. With years of experience and expertise in the mortgage industry, and access to an array of lending institutions across Canada, Syndicate is known for finding the best mortgage rates for their customers. Syndicate has branch locations across Canada.