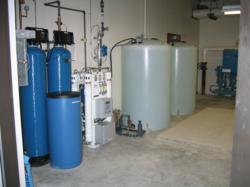 The current drought in the U.S. and the lack of potable water worldwide is driving many home owners and businesses to treat their own well water.
Santa Cruz, CA (PRWEB) August 09, 2012
Clean Water Systems & Stores Inc has launched a new version and update of its Clean Water Store website. The updated site features many new resources, articles, diagrams and on-line calculators specifically for homeowners, communities, and businesses who depend on well water for their water sources.
According to the EPA, approximately 286 million Americans receive their household water from a community water system. These public water systems are monitored and regulated as set by the EPA and by state and local health department agencies.
An estimated 15% of Americans, or about 45 million people, get their water from private ground water wells that are not subject to these EPA regulations. Private ground water wells can provide clean, safe, potable water. However, well water can also become contaminated, leading to disease and illness. It is the responsibility of well owners to maintain and treat their well water when problems arise.
According to the weekly U.S. Drought Monitor, about 56 percent of the contiguous U.S. (about 47 percent of the U.S. including Alaska, Hawaii, and Puerto Rico) was classified as experiencing moderate to exceptional (D1-D4) drought at the end of June. For some homeowners, the drought has had a severe impact on water quality as dropping water levels concentrate the levels of iron, manganese and other contaminants in some water wells. Lower yields in water wells affect pressure and flow, making treatment more difficult.
Clean Water Systems & Stores Inc President Gerry Bulfin reports "We have been getting a lot of calls and emails from homeowners with low yield wells, which have been exacerbated by the drought. Fortunately there are various solutions using new technologies that been recently developed to assist problem water wells and provide high quality water."
A new section detailing Well Water Problems and solutions has been particularly popular lately. The site lists the many well water problems and conditions and offers solutions based on which contaminant is present. Online calculators for determining settings and calculations for various water treatment systems such as chlorinators, ozonators, corrosion problems, and sizing of filter systems are available for a wide variety of water treatment applications.
About Clean Water Systems & Stores Inc.
Clean Water Systems & Stores Inc has been serving homeowners, businesses and small communities on well, spring, surface water and rainwater sources since 1989. With over 10,000 customers worldwide it continues to expand and provide custom water treatment solutions for potable water applications.