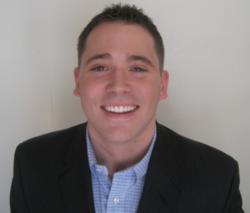 Reviews are powerful in today's marketplace and on this webinar you'll learn how to combine recommendations and social media to generate positive ROI.
Scottsdale, AZ (PRWEB) August 09, 2012
After 2,000 people registered for 1,000 available seats during Nick Unsworth's recent webinar teaching attendees how to get a positive ROI on social media, a Review Engine ROI webinar replay is being made available.
With registrations doubling the capacity of the webinar system, it's a strong indication of how many people are struggling to realize a positive return on investment from their social media marketing.
In the webinar, Unsworth will discuss how viewers can take advantage of "earned media" to increase their ROI.
According to Nielsen's recent Truth in Advertising Survey of 28,000 people, 92% said they trust the recommendations of friends and family above all other forms of advertising.
By comparison, only 32% of respondents said they trust paid advertising like banners.
Unsworth is teaching business owners and entrepreneurs how they can ethically take advantage of the results of this survey by combining consumer sentiment about word-of-mouth advertising with the power of social media.
Attendees will quickly learn how to tune up their Facebook timeline covers to identify and convert more visitors into customers.
Unsworth will be showing attendees how to land "anchor clients" which can generate more business and how to collect and share reviews from happy customers on Facebook.
Those interested in viewing the webinar replay, which will only available for a limited time, should visit the official website here.
Those interested in more information about Review Engine ROI can find a full review and several case studies at http://StrategicProfitsFormula.com