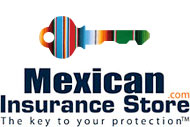 Many of our customers are unaware that they can often get six months' worth of coverage for less than the cost of 30 days of daily coverage," says Linden Gray, the president of Mexican Insurance Store.com
Perris, CA (PRWEB) August 08, 2012
Mexican Insurance Store.com, a leading provider of best quality Mexican auto insurance, has enhanced its policy quoting process by adding new discounted annual and semiannual Mexican insurance policies. Although these policies have been available for some time, they are now being included within all online quotes. "Many of our customers are unaware that they can often get six months' worth of coverage for less than the cost of 30 days of daily coverage," says Linden Gray, the president of Mexican Insurance Store.com. "It seems a little counterintuitive, but really great discounts are available when you buy 'longer term' like this."
Many people who live in border states head down to Mexico fairly regularly. Others embark on months-long visits to Mexico. In either case, buying the best quality online Mexican auto insurance for longer periods can be a much more affordable alternative to buying it by the day. "At a certain point, it just makes more sense to buy semiannual or annual Mexican insurance policy," says one employee. "People are often confused about whether it's right for them. To make it easier, we're now including these options on our quotes. For most people, just seeing that it's cheaper to buy a longer term policy is all that it takes."
The new quoting system is already surprising and delighting travelers. "A few weeks ago, I visited the Mexican Insurance Store.com site looking to get a quote for quality online Mexican auto insurance. Our plan was to be in Mexico for at least six weeks. The quote had the daily rate, which was very competitive. The semiannual insurance really caught my eye though. I ended up getting an even lower price by purchasing six months' worth of insurance instead." The feedback has been very positive, so Mexican Insurance Store.com plans to continue to display information about annual and semiannual insurance policies on its quotes. "There's no reason not to," adds the employee. "People really seem to like it."
Buying a Mexican insurance policy by the year is a great way to save money, but it's not always the most suitable course of action. "A considerable number of our customers are only heading to Mexico for a few days," says Gray. "For those folks, daily insurance is still the best bet. The only exception would be if you were heading down there regularly, in which case a yearly policy would probably be the best option." In any event, Mexican Insurance Store.com goes to great lengths to ensure that customers are aware of all the options. "People are generally not very informed about this type of insurance," adds Gray. "The whole point of our site is to make it more accessible and to ensure that people get the best prices and quality possible." Mexican Insurance Store continually tweaks and updates its quoting process. No additional changes are currently planned, but announcements will be made when they are.
About Mexican Insurance Store.com
Mexican Insurance Store is the largest provider of quality online Mexican auto Insurance in South California's Inland Empire, the 3rd most populous metropolitan area in California. The company offers a variety of online Mexican insurance policies to Canada and US travelers nationwide. Self-service policies are purchased and printed instantly by customers or created by the company at no additional charge and emailed or faxed to customers in minutes at no additional charge.
For additional information call 888 800 9988 from US or Canada or 001-881-800-9988 from Mexico or 951-657-4220 Direct.
Contact:
Mexican Insurance Store
service(at)mexicaninsurancestore(dot)com
3819 Saint Austell Way
Perris, CA 92571
Fax 626 638 3255