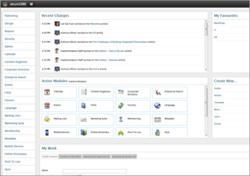 Our new office will further enhance our support to customers and partners on the West Coast
New York, NY (PRWEB) August 10, 2012
18 months after Elcom expanded into North America with an office in New York; the company today announced the opening of a new office in San Francisco, California. As a result of Elcom's successful growth in the market, the office will support Elcom's expanding operations in the West Coast of the United States.
Founded in 1996 in Sydney, Australia by CEO, John Anstey, Elcom is a leading provider of .NET enterprise web content management solutions. Elcom's core product, elcomCMS, is a modular platform designed to provide organizations with the tools to manage their online business requirements such as websites, intranets, portals, mobile, social, eCommerce, training and online marketing. The organization boasts a client portfolio which includes the likes of Hyundai, Kia, VW, Target, the Australian Trade Commission and other publicly listed organizations and retail brands.
Commenting on the announcement, CEO John Anstey said "We are excited about Elcom's huge success and future in North America, where the elcomCMS has been positively accepted in the mid-market. Our new office will further enhance our support to customers and partners on the West Coast; and allow us to cater for the growing demand in the region."
John added "Being located in the San Francisco Bay Area gives us access to resources and networks in Silicon Valley. Our North American team is doing a fantastic job and I am looking forward to the continued growth and success in the North American market."
The announcement comes just weeks after the launch of their latest product release elcomCMS 8. Elcom is growing its West Coast team and is currently hiring Regional Sales Managers in the San Francisco Bay Area to support Elcom's rapid expansion strategy.