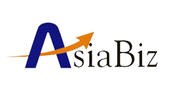 Both the SNEF and the NTUC have raised valid points, and there is room for debate on the issue. However, as we move forward, we should focus on the bigger picture and direct our energies into understanding the sociological trends
(PRWEB) August 16, 2012
In a statement, the Singapore National Employers Federation (SNEF) recently expressed disapproval over a proposal by the National Trades Union Congress (NTUC) to prolong maternity leave in Singapore.
The labor movement earlier proposed to extend maternity leave from the current four-month period to six months of paid leave, plus an option for six months more of unpaid leave. The NTUC also recommended a mandatory two-day paternity leave.
These measures, the labor group said, aims to encourage more Singaporeans, Singapore permanent residents and residents to procreate and ultimately turn around Singapore's persistently low fertility rate.
However, the SNEF criticized the proposal and emphasized productivity loss as a potential repercussion. According to the SNEF, employers can easily incur additional expenses in an effort to minimize the fallout while their employees go on leave.
In lieu of extended leaves, the SNEF instead suggested offering financial incentives to new parents, as well as tax incentives to companies. The SNEF recommended a system wherein the government offers a tax benefit to employers when an employee goes on leave, which will then accrue savings that are subsequently reinvested into creating a more parent-friendly work environment.
Commenting on the issue, Mr. James Nuben, Head of Tax Division at Asiabiz Services, a Singapore company registration specialist, said, "While productivity loss is a valid concern, we should remember that the more pressing issue is Singapore's dwindling fertility rate. If we can't increase our birth rate, how can we sustain economic growth five, ten years down the road?"
Mr. Nuben then cited a recent study by the Civil Service College and the Institute of Policy Studies (IPS), which revealed that Singapore's workforce growth can potentially dramatically decrease even if the city-state attracts more foreigners. Additionally the elderly support ratio would dramatically decrease from 6.3: 1 in 2011 to 2.1:1 in 2030."
"With the MOM's current restrictions on the inflow of foreign workers, the total population is indeed at the brink of a major decline. In the long run, unless we create tangible solutions to encourage more younger people to procreate without pain of losing their ricebowls, Singapore will have difficulty supporting an aging population 20 years down the road," Mr. Nuben added.
"Both the SNEF and the NTUC have raised valid points, and there is room for debate on the issue. However, as we move forward, we should focus on the bigger picture and direct our energies into understanding the sociological trends and developing tangible solutions that address and turn around those trends," Mr. Nuben concluded.
ABOUT ASIABIZ SERVICES
Asiabiz Services is a Singapore-based consultancy that offers business solutions for both local and foreign professionals, investors and entrepreneurs. Our areas of expertise include Singapore company registration, incorporation, offshore company setup, accounting, taxation and other related corporate services. Asiabiz Services also provides work visa and immigration services for foreign professionals wishing to relocate to Singapore.
120 Telok Ayer Street, Singapore 068589
Phone: +65 6303 4614
http://www.asiabizservices.com