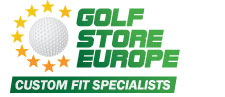 "Items such as the Egigo grips make the whole learning process easier for those new to the game" - Golf Store Europe representative
(PRWEB UK) 8 August 2012
The team behind the company are now keen to promote the benefits of Egigo golf training grips and raise awareness of this cheap yet effective training aid.
The products developed by the undisputed golfing giant force the player to grip their club in the correct position, encouraging a professional-looking hold and greatly improving the golfer's technical ability. Made from the highest quality rubber and manufactured to fit most makes and models of clubs, Egigo training grips are incredibly versatile additions to any collection of equipment.
A representative from Golf Store Europe explains to amateur golfers the importance of making good use of all the modern-day training accessories available to them.
"Like any sport, golf is difficult to master, and it takes a lot of practice to be able to play well," he explains. "Items such as the Egigo grips make the whole learning process easier for those new to the game, and at just £3.75 per unit minus postage and packaging costs, they're great value too."
Egigo training grips are available in both men's and women's specifications and can be ordered online directly from golfstoreeurope.com. Left-handed golfers are also catered for – those purchasing from the site simply choose the left-handed option upon checkout.
GolfStoreEurope is Europe's leading provider of specialist golf equipment. Based in Ireland and boasting stores up and down the country, the retailer also gives customers the opportunity to order an array of top golf accessories on the web – head over to golfstoreeurope.com and check out the ever-expanding range of products now available at the click of a button. The staff at the company emanate a clear passion for the sport and so are able to cater for both amateur and professional golfers alike.