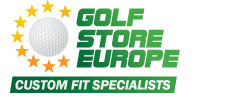 The company believes that female interest in the sport is at an all-time high
(PRWEB UK) 9 August 2012
Golf clubs, clothing and accessories designed specifically for the ladies' game have been flying off the shelves and, after analysing sales figures, the company believes that female interest in the sport is at an all-time high.
A representative from Golf Store Europe explains how manufacturers have been adjusting their product lines to cater for ladies amidst the new-found hype.
"It's great to see that more and more women are getting involved in the sport, and in order to meet demand, most major golf manufacturers have released collections that are tailor-made for female players," he says. "A lot of research is often undertaken by these companies into the differences between men's and women's techniques at every stage of the game and this information is fed into the design and manufacturing process."
He adds: "We frequently get asked our thoughts on the continuing rise of ladies' golf. We're always quick to mention that the profile of the sport has risen dramatically in recent years, with extensive television coverage of ladies' tournaments, and this is one factor that is likely to have contributed to its popularity."
From custom-fit ladies golf clubs to specialist golf shoes, bags and gloves, Golf Store Europe is proud to stock a dedicated catalogue of ladies' golf products. Customers are encouraged to take a look at the company's 'Ladies Golf Sale' section for fantastic discounts on some of the website's top ladies' items.
GolfStoreEurope is Europe's leading provider of specialist golf equipment. Based in Ireland and boasting stores up and down the country, the retailer also gives customers the opportunity to order an array of top golf accessories on the web – head over to http://www.golfstoreeurope.com and check out the ever-expanding range of products now available at the click of a button. The staff at the company emanate a clear passion for the sport and so are able to cater for both amateur and professional golfers alike.