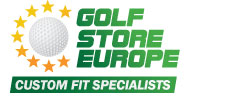 The product was also used by Rory McIlroy at his coaching event at Holywood Golf Club, County Down in July
(PRWEB UK) 10 August 2012
The director of Gold Store Europe, Dermot Hegarty, had a chance to touch and feel a prototype of the new Titleist 913 Driver last week, and has announced that he is thoroughly impressed by the design of the product and expects it to sell well upon its release later this year.
The driver, which is billed by the manufacturer as a significant improvement on the previous 910 model, debuted at the AT&T National this month and has been met with great interest from fans of the Titleist brand.
New clubs from the company are often trialled on the PGA Tour, as the event provides the manufacturer with a platform to assess the overall performance of the product in a professional environment. Players testing the new model are able to provide Titleist's research and development team with crucial feedback that will eventually shape the end design of each new model.
The product was also used by Rory McIlroy at his coaching event at Holywood Golf Club, County Down in July, yet another glowing endorsement for Titleist's latest offering.
A representative from Golf Store Europe goes into further detail about the enhanced specifications of the 913 and describes how it compares to previous models.
"This club retains the chic, glossy finish of its predecessors but features an entirely re-designed face insert and has been developed to substantially improve ball speed," he explains. "Its centre of gravity has also been placed slightly lower to encourage less ball spin".
The online golf equipment retailer hopes to have the new 913 line in stock from November.
GolfStoreEurope is Europe's leading provider of specialist golf equipment. Based in Ireland and boasting stores up and down the country, the retailer also gives customers the opportunity to order an array of top golf accessories on the web – head over to golfstoreeurope.com and check out the ever-expanding range of products now available at the click of a button. The staff at the company emanate a clear passion for the sport and so are able to cater for both amateur and professional golfers alike.