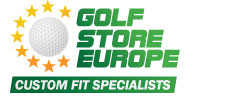 Custom fittings are an absolute must for contemporary golfers
(PRWEB UK) 11 August 2012
To set themselves up for the very best chance of success out on the field, golfers are increasingly opting for custom fit clubs that have been tailored to their own ability, strength and swing.
The fitting process itself will ensure that the club that is eventually purchased combines the best shaft, loft, grip lie angle and swing-weight for a player's own body shape and style of play.
Golf Store Europe offers the following five reasons why custom fittings are an absolute must for contemporary golfers:
1. A player's height can impact on their individual putting technique. Those playing with longer clubs may find these products to be more comfortable but could also find them more difficult to control, so it's essential that they get fitted properly to avoid putting with mismatched clubs
2. Hand size plays a huge part in grip and swing styles, as does the distance from the wrist to the floor. Measuring this distance and making a record of the customer's hand span allows club fitters to determine the club length that will best suit the player.
3. Everyone has different swing speeds and a club that isn't designed using shaft specifications could hinder the player's consistency and accuracy
4. Individual posture contributes to player performance. Some golfers play in an upright manner, whereas others lean naturally into the ball – the design of the club should reflect the individual approach of the player for the best results.
5. Clubs can be tailored to meet the needs of both amateur and professional players. Custom-fit customers should let their fitter know of their skill level if they are to track down a club that suits them perfectly.
GolfStoreEurope is Europe's leading provider of specialist golf equipment. Based in Ireland and boasting stores up and down the country, the retailer also gives customers the opportunity to order an array of top golf accessories on the web – head over to golfstoreeurope.com and check out the ever-expanding range of products now available at the click of a button. The staff at the company emanate a clear passion for the sport and so are able to cater for both amateur and professional golfers alike.