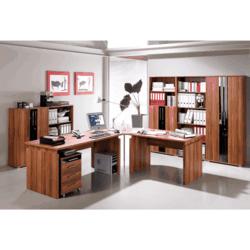 (PRWEB UK) 21 August 2012
FurnitureInFashion is pleased to announce the opportunity to supply office furniture to different government offices in Iraq. The Ministry of Reconstruction and Development of Iraq approached FurnitureInFashion to consult about furniture products for offices. Iraq is placing a huge supply order of office furniture with FurnitureInFashion for Ministry of Education, Ministry of Health and all governmental bodies. Iraq is pursuing a rebuilding program in which not only infrastructure is being rebuilt but the entire governmental setup including ministries, schools, colleges and other institutes are being re-established. The owner and Managing Director of FurnitureInFashion Asad Shamim said, "As Iraq is pursuing the reconstruction plans, FurnitureInFashion saw immense potential in the emerging markets of Iraq.
Different institutions and bodies require furniture and other accessories at cheapest prices and FurnitureInFashion is known for providing furniture at the most affordable prices. I believe FurnitureInFashion has an excellent opportunity to capitalize on this international business voyage and further enhance growth by developing credibility and good client portfolio."
FurnitureInFashion has already done a comprehensive business with Iraq. The entrepreneur has already sold £60,000 worth of furniture to a new hotel in the Iraqi city of Al-Najaf. Seeing the opportunity, Mr. Asad took full advantage and delivered the beautiful and modern furniture. In addition to this deal, Al-Najaf also bought 50 pieces of Saxon Leather furniture from FurnitureInFashion earlier this year. Mr. Shamim was able to secure another ideal and huge deal of £120,000 with the Iraqi Education Ministry to supply special office furniture. These business deals with Iraqi authorities have helped FurnitureInFashion win the confidence of Iraq which is why the Ministry of Reconstruction and Development of Iraq is again offering a huge deal to the company.
FurnitureInFashion specializes in all types of furniture with an extensive range in coffee tables, TV stands, beds, bar stools, sideboards, sofas and many other products. Almost every kind of furniture for home is available. The company also specializes in office furniture for commercial use. FurnitureInFashion offers cabinets, office chairs, office sets, and shelving and computer desks in its extensive range of office furniture. The office cabinets offered by FurnitureInFashion are available in different colors and materials with 4-5 storage compartments that can help store files, documents and other office items. The office chair range comprises of ergonomic products to provide perfect comfort and support to body. The computer chairs with their ergonomic feature are ideal for employees with extending working hours. The office tables range comprises of different modern designs and curves are usually available in wood, oak, walnut, Baltimore walnut and other materials. The office range also offers beautiful and modern wall mounted display shelves that can not only be used to store office equipments but can also display different ornaments. FurnitureInFashion offers an exquisite and practical range of computer desks for offices. These desks are popular for their designs, durability and prices.
Mr. Asad said, "FurnitureInFashion has supplied different furniture ranges to various Iraqi hotels and companies. We were able to secure huge contracts for supplying specialist furniture for all the governmental offices. We are also currently working with the Chamber of Commerce and working towards expanding our business across Iraq with other companies as well. We are very excited to deliver furniture once again to the Iraqi authorities. We expect to continue our professional relationship with Iraq."
FurnitureInFashion possesses a staff of over 50 people with a turnover in excess of £5 million per annum. The company sources much of the furniture from countries such as Malaysia, China and Germany.
About FurnitureInFashion
FurnitureInFashion is a UK based online retail shop with a manufacturing plant based in Germany. The company directly supplies furniture products from its German based warehouse. It supplies over 7000 furniture products for living room furniture, dining room furniture, dining table and chairs, dining tables, bedroom furniture bedroom, hallway, bathroom, kitchen, bar and office. For further information and details visit: http://www.furnitureinfashion.net