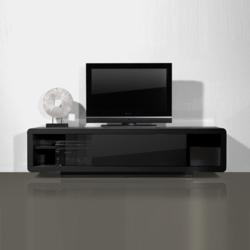 FurnitureInFashion Announce their plan to Manufacture 25 New ranges Of TV stands in their German Factory in next 6 Months
(PRWEB UK) 22 August 2012
After announcing the increased sales of TV stands by 35% from last year, online retailer FurnitureInFashion is pleased to announce their plan to manufacturer 25 news ranges of TV stands in their German factory in next 6 months. Witnessing the increase in demand and sales, FurnitureInFashion has planned to increase its TV ranges so that more customization can be brought into the new range. The company provides TV stands for official and residential use and offers the largest range of TV stands for Plasma and LCD TV. The Managing Director and owner of FurnitureInFashion Asad Shamim said," The 35% increase in sales of our TV stands shows a strong demand for our products in the online retail market. FurnitureInFashion has successfully continued to achieve double digit sales increase throughout 2012. This has encouraged the company to launch 25 new ranges of TV stands. We are extremely pleased to see consumers embracing our high quality and affordable TV stands. FurnitureInFashion is very excited to launch the new ranges as well."
FurnitureInFashion is offering the largest range of materials, colors, designs and styles in its inspiring and high end collection of TV stands. The TV stands are available in materials like wood, walnut, oak wood, Baltimore walnut, glass, steel, chrome, metal, Torino and other high gloss materials. With the expansion in TV stands range, FurnitureInFashion is now introducing the new range with same materials but different designs with more customization and high end features. Mr. Asad said, "Due to increase in demand of furniture, FurnitureInFashion is also planning to increase its production capacity by expanding its manufacturing plant in Germany. The expansion in our manufacturing capacity will allow us to produce more ranges of TV stands in the coming 6 months." He also added, "FurnitureInFashion is going to bring new features in TV stands like slander structures, more storage area, clean designs, and bold colors and much more for its customers. We promise to deliver all these features at the most affordable prices." FurnitureInFashion has already established a great name in the market of TV stands by combining finest quality materials with professional and talented craftsmen at its German based warehouse.
The inspiring new collection of TV stands at FurnitureInFashion will also offer complete home entertainment units as well. Mr. Asad said, "There is frenzy about owning a home entertainment unit among the customers. People who are gadget enthusiasts and are into adding modern element in their homes have expressed their desire to see more designs and range of home entertainment units. FurnitureInFashion is going to value the requests of its prestigious customers by adding more home entertainment units in a much customized way."
Mr. Asad thanked the customers and said, "We are grateful to our prestigious customers who have shown confidence in FurnitureInFashion and have helped us become one of the leading online retail stores in the UK. We aim at providing tech savvy and durable new range of TV stands by keeping the affordability of our customers in our minds." He also added, "Our best seller TV stand model has been E780 which is available in black and white colors. In our new range, we are going to launch new colors in E780 range."
FurnitureInFashion is also offering other entertainment ranges comprising of CD/DVD racks, Hi-fi stands, wall brackets and other budget TV stands.
About FurnitureInFashion
FurnitureInFashion is a UK based online retail shop with a manufacturing plant based in Germany. The company directly supplies furniture products from its German based warehouse. It supplies over 7000 furniture products for living room furniture, dining room furniture, dining table and chairs, dining tables, bedroom furniturebedroom, hallway, bathroom, kitchen, bar and office. For further information and details visit: http://www.furnitureinfashion.net