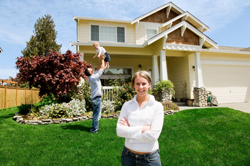 Middle Island, NY (PRWEB) August 10, 2012
Dr. Energy Saver® has brought its nationally recognized network to the shores of Long Island. Dr. Energy Saver Long Island is a certified energy company that helps homeowners save energy and enjoy a more comfortable home environment.
Owner Larry Kogel has been in the insulation industry for more than four decades as founder of Radiant Insulation, the sister company to Dr. Energy Saver Long Island. He and his staff bring their experience and expertise to resolve all types of home insulation and energy-related problems in the home.
As certified Dr. Energy Saver professionals, they use a whole-house systems approach, considering how one home component interacts with others. They offer home energy audits and a full range of insulation services including air sealing, spray foam insulation, crawl space and basement insulation, radiant barriers, and much more. In addition to their insulation services, they also install water heaters, air conditioning systems, and replace windows and doors.
Dr. Energy Saver Long Island has been recognized for their work and commitment to energy-efficiency in the home. They are proud members of the Residential Energy Services Network, the New York State Energy Research and Development Authority, and Energy First, a voice of the Home Performance Industry.
Dr. Energy Saver is a national network of the most trusted energy-saving contractors in the country who specialize in home energy assessments and implementing all of the necessary improvements. All Dr. Energy Saver members receive in-depth, comprehensive and on-going training in the latest technologies and patented products for customized energy solutions.
Dr. Energy Saver Long Island serves homeowners throughout the Long Island area including Bay Shore, Massapequa, Great Neck, Huntington Station, Valley Stream and all surrounding cities and towns.