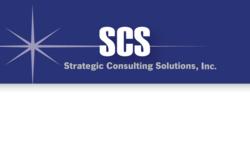 SCS's goal is to keep our customers on top of their game in an ever-changing environment.
Oak Ridge, TN (PRWEB) August 09, 2012
The first event is Strategic Consulting Solutions' annual Government Contracting seminar scheduled for October 10th in Oak Ridge, TN where the company maintains its corporate office. Graciously accepting SCS's invitation for Keynote is Tre Hargett, Secretary of State for the state of Tennessee. Mr. Hargett was elected by the state's General Assembly to serve as Tennessee's 37th Secretary of State in 2009. He is the chief executive officer of the Department of State with oversight of nearly 400 employees. He also serves on 15 boards and commissions. Secretary Hargett holds a B.B.A. degree in Accounting from Memphis State University and an MBA from the University of Memphis.
The next event will be held in Raleigh, NC on October 25th and features Addison (Tad) Davis, IV who serves as Command Executive Officer for the US Army Reserve Command. Mr. Davis has worked with key personnel in the Army, the Department of Defense, and other Federal and state agencies in developing and advocating Army policies for sustainability, environment, natural resources, safety, and occupational health programs in accordance with directives and governmental standards. Additionally, Mr. Davis was the Army's Federal Preservation Officer and the Functionality Representative for Career Program 12 (CP-12), Safety.
Keeping with tradition and SCS founder Laura Davis' vision, the seminars will cover a range of topics for government contractors looking to stay current with policies and trends in the federal contracting arena. "SCS's goal is to keep our customers on top of their game in an ever-changing environment," said Davis. Accounting and government regulatory issues are only a couple of the interests to be covered. Networking opportunities at the event have proven quite valuable for many past attendees and has garnered the seminars a reputation as a "must-attend" function.
For more information about Strategic Consulting Solutions and the services they provide, please visit their website at http://www.scsconsults.com.