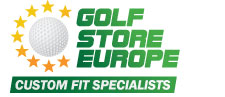 Each and every Scotty Cameron product has been meticulously designed to deliver the very best performance on the green
(PRWEB UK) 12 August 2012
Scotty Cameron is renowned as one of the best putter manufacturers in the business, so it comes as no surprise to the golf experts at Golf Store Europe that these branded products continue to out-sell offerings from many other well-known brands. Statistics from recent months indicate that putters from the company's 30-strong stock list of Scotty Cameron products remain the models of choice of thousands of golfers worldwide looking for well-engineered, high performance clubs to take their game to the next level.
Each and every Scotty Cameron product has been meticulously designed to deliver the very best performance on the green and, in the opinion of the staff at Golf Store Europe, proves to be a fantastic addition to the collection of any amateur or professional golfer.
A representative from Golf Store Europe offers his opinions on why these putters still remain so popular amongst online customers.
"The quality of Scotty's putters is absolutely second to none," he states. "They deliver arguably the best technical performance of any putter currently in production, and the sheer range of clubs available from the brand ensures customers can pick their favourite from a variety of products with different specifications".
Many of the Scotty Cameron putters on offer from Golf Store Europe can be custom fit to the exact requirements of the player. Those seeking more information are encouraged to visit golfstoreeurope.com at the earliest opportunity.
GolfStoreEurope is Europe's leading provider of specialist golf equipment. Based in Ireland and boasting stores up and down the country, the retailer also gives customers the opportunity to order an array of top golf accessories on the web – head over to golfstoreeurope.com and check out the ever-expanding range of products now available at the click of a button. The staff at the company emanate a clear passion for the sport and so are able to cater for both amateur and professional golfers alike.