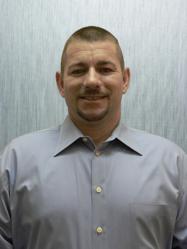 Hiring Sean is part of a broader effort to expand our support infrastructure in anticipation of continued growth
(PRWEB) August 08, 2012
Pipeline Renewal Technologies (PRT) today announced Sean Lipscomb will assume the role of Field Operations Manager effective August 15, 2012. In this role, Mr. Lipscomb will focus primarily on ensuring the success of PRT's Janssen Process licensees through service, training, and support. He will also act as a liaison between these licensees and PRT's service department.
"Demand for Janssen Process has grown rapidly over the last two years, making it a critical component of our licensees' revenue and profit," says Peter Kurz, Business Manager for PRT. "Serving these licensees is our number one priority, and hiring Sean is part of a broader effort to expand our support infrastructure in anticipation of continued growth. He has the expertise to make our licensees even more productive and profitable with Janssen Process."
Janssen Process is the only technology that structurally reestablishes and seals the connection between lateral and mainline by robotically filling voids in pipe bedding with pressure-injected resin. Janssen Process can also be used to perform mainline point repair without affecting inside diameter. Pipeline Renewal Technologies is the exclusive sales and support channel for Janssen Process in North America. Currently licensees Layne Inliner and Pleasants Construction are servicing thousands of lateral applications in the Baltimore/Washington metro area.
Mr. Lipscomb brings more than ten years' experience in customer support and service from the materials handling industry, as well as four years of product management experience with robotic CCTV inspection equipment. He has extensive experience in operator training, and holds multiple industrial certificates in service and customer support, as well as NASSCO/PACP certification. Sean and his family reside in Baltimore County, Maryland.
Pipeline Renewal Technologies is an Envirosight company focused exclusively on the pipeline rehabilitation equipment market. The company offers technologies for no-dig structural lateral renovation, durable point repair, lateral and lateral reinstatement cutting, and infrastructure measurement. A strong emphasis on support makes Pipeline Renewal Technologies the partner of choice for municipal contractors looking to gain a competitive edge with innovative technologies. Pipeline Renewal Technologies is a member of NASTT and NASSCO.