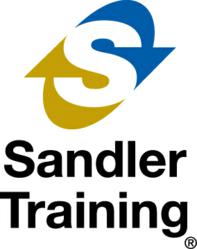 "We are so excited to locate our new Sandler Training Center in Lone Tree, CO. This is a great community and a great business environment." Chuck Terry President/ CEO
Lone Tree, CO (PRWEB) August 10, 2012
Sandler Training, an international training organization dedicated to improving sales and sales management skills, is opening a new office in Lone Tree located in northern Douglas County, CO.
The new location, part of Sandler Training's network of over 240 trainers and consultants throughout the USA, Canada, and overseas, is headed by Chuck Terry, a 20 year veteran of the consulting industry. Chuck has spent the past 10 years in the training and development business working with companies ranging from Fortune 100 firms to small entrepreneurial ventures.
Founded in 1967, Sandler Training serves businesses of all sizes with short- and long-term developmental programs that offer continuous coaching, reinforcement and support for sales professionals. This novel philosophy of "reinforcement training" was developed by David Sandler, considered one of the most innovative sales trainers in America.
Programs include on-site corporate training as well as general training that brings together business owners, managers and salespeople from a variety of industries at a central site. The curriculum combines instruction in gut-level selling and other fresh strategies for controlling a sale with strong emphasis on the psychology of selling.
The new Lone Tree Training Center is located at 9233 Park Meadows Blvd. and can be reached at (303) 734-7161or on the web at http://www.salesgrowthmd.sandler.com.
For more information, contact:
Chuck Terry
Sandler Training by
SalesGrowth MD, Inc.
(303) 734-7161