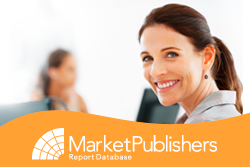 London, UK (PRWEB) August 08, 2012
Estonia is experiencing a period of step-by-step changes in its economy and various arrays of politics. Substantial developments have been called for by the euro. The consumer behavior, attitudes and demands change along with the country-level movements and with the lifestyle improvements in the country.
New study "Consumer Lifestyles in Estonia" prepared by Euromonitor International has been recently published by Market Publishers Ltd.
Report Details:
Title: Consumer Lifestyles in Estonia
Published: July, 2012
Pages: 70
Price: US$ 1,900
http://marketpublishers.com/report/social_researches/social_studies/consumer_lifestyles_in_estonia_euromonitor.html
The report analyses factors influencing national consumer expenditure. Consumer lifestyles reports include coverage of: population, urban development, home ownership, household profiles, labour, income, consumer and family expenditure, health, education, eating habits, drinking habits, shopping habits, personal grooming, clothing, leisure habits, savings and investments, media, communication, transport and travel and tourism. Use this report to understand the factors influencing a nation's lifestyle choices.
Report Contents:
CONSUMER LIFESTYLES IN ESTONIA
Euromonitor International
July 2012
LIST OF CONTENTS AND TABLES
Consumer Habits in Context
Current Behaviour Within the Broader Economic Climate
Consumer Confidence
Misery Index
Chart 1 Consumer Confidence Index 2006-2011
Chart 2 Misery Index 2006-2011
Learning
School Life
University Life
Adult Learning
Chart 3 Number of Students in Higher Education and Expenditure per Student in PPP Terms 2006-2011
Chart 4 Regional Ranking of Number of University Students 2011
Working Habits
Working Conditions
Women in the Workplace
Commuting
Alternative Work Options
Retirement
Chart 5 Employed and Unemployed Population and Labour Force Participation Rate 2006-2011
Chart 6 Population Aged 15-64 Compared with Old-Age Dependency Ratio 2000-2020
Chart 7 Regional Ranking of Female Employment Rate 2011
Eating Habits
Dining in
Dining Out
Café Culture
Snacking Habits
Attitudes Towards Food Trends
Chart 8 Per Capita Expenditure on Consumer Foodservice by Chained and Independent 2011
Chart 9 Regional Ranking of Availability of Fresh Fruit and Vegetables 2011
Drinking Habits
Attitudes Towards Drinking
Drinking Inside the Home
Drinking Outside the Home
Chart 10 Per Capita Consumption of Alcoholic Drinks and Soft Drinks by Category 2011
Chart 11 Regional Ranking of Alcoholic Drinks Consumption: Off-trade vs On-trade 2011
Grooming Habits
Attitudes Towards Personal Care
Attitudes Towards Beauty
Male Grooming
Use of Hair Care Salons, Spas, Nail and Beauty Parlours
Chart 12 Value Sales of Beauty and Personal Care Key Categories 2006-2011
Chart 13 Regional Ranking of Per Capita Sales of Men's Grooming Products 2011
Fashion Habits
Attitudes Towards Clothing
Attitudes Towards Footwear
Attitudes Towards Personal Adornment
Attitudes Towards Accessories/luxury Goods
Chart 14 Consumer Expenditure on Clothing and Footwear 2006-2011
Chart 15 Regional Ranking of Consumer Expenditure on Clothing and Footwear as a Proportion of Total Consumer Expenditure 2011
Health and Wellness Habits
Public Versus Private Healthcare
Attitudes To Health and Well-being
Over-the-counter Versus Prescription-only Medicines (otc Vs Pom)
Sport and Fitness
Obesity
Chart 16 Growth in Public and OTC Expenditure on Pharmaceuticals Compared with Healthy Life Expectancy at Birth 2006-2011
Chart 17 Regional Ranking of Obese and Overweight Population 2011
Smoking Habits
Smoking Prevalence
Attitudes To Smoking
Chart 18 Smoking Prevalence amongst Men and Women 2006-2011
Chart 19 Regional Ranking of Smoking Prevalence 2011
Shopping Habits
Main Household Food and Non-food Consumables Shop
Top-up Food Shopping
Shopping for Big-ticket Items
Personal Shopping
E-commerce and M-commerce
Attitudes To Shopping
Chart 20 Importance of Hypermarkets, Supermarkets and Discounters within Grocery Retailing 2011
Chart 21 Regional Ranking of Sales through Internet Retailing 2011
Leisure Habits
Staying in
Going Out
Public Holidays, Celebrations and Gift-giving
Culture
Chart 22 Cinema Attendances 2006-2011
Chart 23 Regional Ranking of Consumer Expenditure on Leisure and Recreation as a Proportion of Total Consumer Expenditure 2011
DIY and Gardening Habits
Attitudes To DIY
Attitudes To Gardening
Chart 24 Number of Home Owners and New Dwellings Completed 2006-2011
Chart 25 Regional Ranking of Home Owners as a Proportion of Total Households 2011
Pet Ownership Habits
Attitudes To Pet Ownership
Chart 26 Sales of Pet Food 2006-2011
Travel Habits
Getting Around
Use of Public Transport
Air Travel
Chart 27 Kilometres Travelled by Road, Rail and Air Compared with Motorway Intensity, Petrol Prices and Number of Scheduled Airline Passengers Carried 2006-2011
Chart 28 Regional Ranking of New Car Registrations 2011
Vacation Habits
Attitudes To Taking Holidays
Main Holiday-taking Trends
Domestic Versus Foreign Holidays
Preferred Travel Methods
Popularity of Different Types of Holiday Activities
Chart 29 Tourism Expenditure and Tourism Receipts 2006-2011
Chart 30 Regional Ranking of Holiday Departures 2011
Financial Habits
Attitudes Towards Payment Methods
Savings
Loans and Mortgages
Chart 31 Consumer Lending Compared with Savings and Savings Ratio 2006-2011
Chart 32 Regional Ranking of Financial Cards in Circulation 2011
More new market research reports by the publisher can be found at Euromonitor International page.