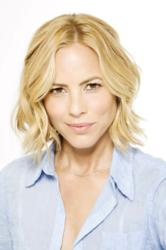 Boston, MA (PRWEB) August 08, 2012
Maria Bello - star of such films as 'Coyote Ugly,' 'A History of Violence' and 'The Cooler' - has joined Boston-based American Program Bureau as a speaker.
Also a dedicated women's activist, Bello is the co-founder of the Haiti-based women's movement and NGO We Advance, and plans to speak to audiences about the importance of investing in women, social impact and civic engagement.
Organizations interested in bringing Maria Bello to speak in front of their audience should contact the American Program Bureau at 800-225-4575.
About American Program Bureau (APB):
In business since 1965, the American Program Bureau represents a roster of high-profile speakers from entertainers and politicians to thought leaders and academics. Learn more about APB at apbspeakers.com or find APB on Twitter @apbspeakers.