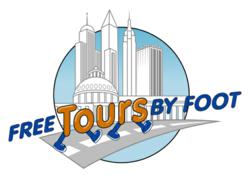 New York NY (PRWEB) August 10, 2012
While the "One Percent" enjoys discounted lunches and dinners at New York City's elite restaurants during Restaurant Week, the "Ninety Nine Percent" also can experience the Metropolitan Area's ethnic cuisine at a cost they can afford. Free Tours by Foot provides an affordable alternative to sampling the great cuisine of the area's culturally diverse neighborhoods.
Tours are conducted for Free. Participants can sample, even share tastings, at a variety of locales throughout the City, paying for the food as they go along the tour. No up front charge — No one deciding what should be tasted, except those on the tour. Sharing is encouraged, and purchasing a sample is optional.
Professional, licensed tour guides escort participants through a variety of neighborhoods, discussing the local fare and the culture. Tour guides will make suggestions and assist in ordering if necessary, but the choice is up to the individuals on the tour. These tours cost as little as $7-$10 for several tastings along the route.
As with all Free Tours by Foot tours, the guides work for tips; at the end of the tour, the participant decides how much to compensate the tour guide based on what the experience was worth. To check out the schedule for Free Tours by Foot and their Food Tours,
log onto http://www.freetoursbyfoot.com and make a reservation. To assure a pleasurable