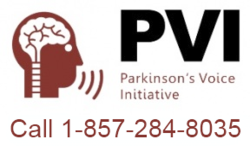 With Aculab's help, we have received an amazing number of participants. To date, around 6,500 have donated voice recordings to this project
Milton Keynes (PRWEB UK) 9 August 2012
Aculab, a leading provider of computer telephony hardware and software, is pleased to report that Aculab Cloud has supported the completion of over 6,500 sample recordings to date for the Parkinson's Voice Initiative (PVI). The recording of voice samples is part of a programme to develop a quick and cost effective method of objectively scoring the symptoms of Parkinson's disease, through the detection of changes in the voice.
Despite many years of research there is still no known cure for Parkinson's – there are no blood tests that can detect it and other tests are expensive, time-consuming and logistically difficult.
Mathematician Max Little realised that a person's voice is affected as much by Parkinson's as is limb movement, so he devised a highly accurate way to detect symptoms through the analysis of voice recordings. Aculab provided Max with a cloud-based telephony platform to collect this data
Using Aculab Cloud, The PVI was able to purchase a range of telephone numbers and write an application that plays a number of pre-recorded questions and exercises for the caller to complete. In turn, these responses are recorded and stored. It takes on average 3 minutes for the caller to complete the survey. The survey has now captured over 6,500 voices, but many more are needed to help the PVI reach their goal and give them the best chance of finding a breakthrough.
Dr Little continued "Since launching the project late last month, with Aculab's help, we have received an amazing number of participants. To date, around 6,500 have donated voice recordings to this project, taking us to 65% of our 10,000 goal. But we still need more." The Parkinson's Voice Initiative has also been very encouraged by the amount of people who have visited their Website. So far they have received over 100,000 visits.
Faye McClenahan, Head of Strategic Marketing at Aculab, commented, "We are very pleased with the success of the study to date, and we hope to reach the target of 10,000 voice samples during the SpeechTEK event in New York in August." McClenahan continued, "With so many people affected by Parkinson's, it's likely we all know someone who could benefit from the results of this project, which is a good example of the breadth of applications for which the Aculab Cloud telephony platform can be used".
The PVI aims to record voices from across the world – and needs voices of both healthy and Parkinson's patients. Please call UK 01865 521168 or US 857 284 8035 to add your recordings or visit: http://www.parkinsonsvoice.org for more information. By contributing, you can play an active role in helping the 6.3 million people worldwide currently living with the disease."
About Aculab:
Aculab is an innovative, market leading company that presents world class telephony resources on a range of cloud, software and hardware-based platforms to the global communications market. With many years of experience in helping to drive our customers' success, our enabling technology provides the essential components required to deliver multimodal voice, data and fax solutions for use within IP, PSTN and mobile networks – with performance levels that are second to none.
Aculab serves the evolving needs of developers, integrators, service providers and equipment manufacturers with cost-effective, deployment proven, high performance products. Companies worldwide have adopted our technology for a wide variety of business critical services and solutions.
Aculab's head office is located in Milton Keynes, UK with offices in the USA and Germany.
Contact:
Richard James
Aculab
Telephone: +44 (0)1908 273800
Email: richard.james(at)aculab(dot)com
Website: http://www.aculab.com