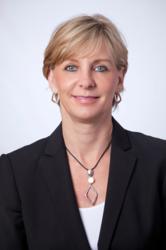 Houston, Texas (PRWEB) August 09, 2012
Ria Van Dright has joined Chicago Title Commercial as its newest National Commercial Closer, working directly with Reno Hartfiel, Executive Vice President & Commercial Counsel. As a commercial closer, Ms. Van Dright specializes in commercial real estate transactions throughout the United States.
With over a decade of experience in the commercial title insurance industry and legal profession, she is able to provide her clients with comprehensive title service throughout the closing process. Ms. Van Dright takes pride in exceeding her client's expectations and understands the demanding requirements of larger companies and institutions.
About Chicago Title Commercial
Chicago Title Commerical in Houston is a member of the Fidelity National Financial family of companies ("FNF"); the leading provider of title insurance through its title insurance underwriters. Its team proudly manages many of the largest and most complex commercial real estate transactions. The company is spearheaded by Executive Vice President – Jimmy Erwin, Executive Vice President & Counsel – Reno Hartfiel and Senior Vice President – Karen Highfield.
To learn more about the company, visit http://www.chicagotitlecommercial.com.