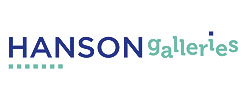 Houston, TX (PRWEB) August 08, 2012
Hanson Galleries, a distinctive art and handcraft boutique in Houston, Texas, recently announced the upcoming opening of Bill Meek: With Hammer and Glass. This new exhibit, which features the unique glass sculptures of artist Bill Meek, begins with an opening reception on Friday, August 10th, 2012 from 5:00 p.m. until 8:00 p.m. at the Post Oak Centre location of Hanson Galleries in Houston. The show will be on display through September 10th.
Bill Meek is a Houston glass artist who has a unique style of artistic expression. He works in cold glass, not hand blown glass. Mr. Meek breaks the glass and rearranges the pieces into sparkling, powerful works of art that have won him international acclaim from art critics. He works with the glass, grinding, carving, shaping and polishing it until it fits his vision for the work he is creating. "I push the limits of what glass is known to do," said Mr. Meek. Mr. Meek's sculptures are playful, symbolic and sometimes kinetic.
"I'm a carpenter and glass artist, so my tools are those of a carpenter, chisels, hammers, glue and more," Mr. Meek continued. "My work focuses on the beauty and fragile aspects of life, those things we sometimes take for granted."
Mr. Meek's work is in very high demand right now and some of his larger installations include a large glass and steel mobile towering above the lobby of the Wells Fargo Building in Houston and permanent installations at the Beth Yeshurun Synagogue and the George Bush Presidential Library. For further information about Bill Meek: With Hammer and Glass and other artists and events at Hanson Galleries, visit their website at http://www.hansongalleries.com.
About the company
Hanson Galleries earned the honor of "Top Retailer of American Crafts in 2010" in the USA given by NICHE Magazine. They opened in 1977 featuring handcrafted furniture and wood items, but are not a multi-media crafts business offering up-scale gifts and fashion accessories from American artists. Throughout their 36 years they've always featured artwork of the highest quality and craftsmanship. The friendly and knowledgeable sales staff helps customers select that perfect gift from items created by over 400 artists. Come by and see why Hanson Galleries is known as the "I wish I had come here first" store. Their website also features many of their wonderful pieces. View these pieces, and find further information about the galleries at http://hansongalleries.com.
Hanson Galleries
5000 Westheimer Suite #106
Houston, TX 77056
713-552-1242