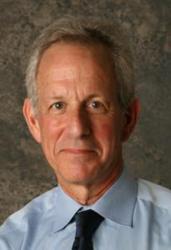 American consumers deserve to know the full consequences of food poisoning and we're committed to help in any way we can.
(PRWEB) August 09, 2012
In support of STOP Foodborne Illness, a national nonprofit public health organization dedicated to the prevention of illness and death from foodborne pathogens, the national food safety law firm of Pritzker Olsen, P.A. has agreed to help fund STOP's program work involving reactive arthritis (ReA).
Reactive arthritis can develop after certain foodborne illnesses, including Campylobacter, Salmonella and Shigella. The overall attack rate of ReA associated with foodborne illness is poorly understood, and warrants further study. ReA can be a debilitating chronic condition that is a widely unrecognized consequence of foodborne illness.
The two organizations, both dedicated to preventing foodborne illness and assisting the people who suffer from it, believe that broader public knowledge of specific long-term health consequences will help eliminate human pathogens from our food supply. In addition to staging a broad program of educational outreach initiatives, the program also intends to spur more research.
"American consumers deserve to know the full consequences of food poisoning and we're committed to help in any way we can,'' said Fred Pritzker, president and founder of PritzkerOlsen, P.A. "It's an honor to collaborate with STOP on a project that we know will make a difference.''
Reactive Arthritis, which is known to some as Reiter's Syndrome, is an inflammatory form of arthritis that can arise from bacterial infections, including those caused by foodborne Salmonella and other harmful bugs. ReA is not only a debilitating chronic condition involving joint pain, but it can lead to life-threatening heart problems, temporary infertility and permanent vision loss. Initial symptoms are joint pain, eye irritation and painful urination.
Pritzker said he is seeing more cases of ReA in his law practice while responding to scores of Salmonella outbreaks in the past few years. His firm is one of the very few in the nation to focus extensively in the area of foodborne illness litigation and he was this year's keynote speaker at the annual North American Food Safety Summit in Toronto. Pritzker is also a board member at STOP Foodborne Illness.
------------------
Attorney Fred Pritzker, headquartered in Minneapolis, Minn., represents individuals and families nationwide in virtually every major outbreak. He has obtained some of the largest verdicts and settlements in foodborne illness cases. Mr. Pritzker can be reached at 1-888-377-8900 (TOLL FREE) or through his food poisoning law blog.