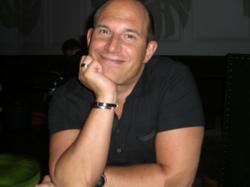 Many times, the places that are not on our readers' radar often yield the most rewarding travel experiences
New York, NY (PRWEB) August 09, 2012
ExpertFlyer.com®, the premier online air travel information tool, which now offers its award-winning Seat Alerts® feature as a free app for iPhone and iPad, recently spoke with TravelSquire.com editor, Jeff Greif, about how the online digital travel magazine continues to provide unique travel ideas and destinations to his readers. During his One-on-One conversation with ExpertFlyer, Mr. Greif explains how Voluntourism -- seeing the world while making a difference in communities -- has become popular among young adults, and how spending some time speaking with a travel "therapist," greatly reduces the anxiety consumers have when making final travel decisions.
The Travel Therapist service provided by TravelSquire.com allows consumers to talk to somebody who can either validate their destination choices or help them sift through all of the information available on the Internet. The cost for the service provides members with three hours of consultation to help them decide on their travel plans. The sessions could be as macro as determining which destination to visit, or as micro as which hotel is a good fit for them. In short, travelers can use the three hours of time on the couch for whatever therapy they need.
In addition, TravelSquire.com created #TRAVEX, the only weekly tweet-up where travelers can share experiences with other participants and weekly topics help direct the conversations. Topics are often fun and open-ended such as, "if you were going on a road trip, who would you take with you?" to further engage people in the conversation.
"There's a lot of travel content out there, and TravelSquire.com is committed to finding unique aspects of known destinations as well as suggest a few less known destinations," explains Jeff Greif. "New content, and new ideas such as our Travel Therapist and #TRAVEX weekly tweet-ups, help us keep it fresh for our readers by always searching for the next travel trend and staying ahead of the curve. Many times, the places that are not on our readers' radar often yield the most rewarding travel experiences."
"It is always good to get a fresh perspective on travel destinations and new activities available to travelers," says Chris Lopinto, President and Co-founder of ExpertFlyer. "TravelSquire.com offers its readers a different perspective on travel decisions we make everyday and presents new ideas for exploring unique locations, or simply looking at our favorite destinations a little bit differently."
To read the entire interview with Jeff Greif, please visit ExpertFlyer's blog.
About TravelSquire
Travel Squire.com is the first website to combine a custom travel planning service and a sophisticated travel magazine filled with exclusive online content.
Our digital magazine helps you discover new locations from the convenience of your own computer. Our travel-savvy editors and contributors do the advance research for you, so you'll never run short of ideas for your next getaway. The magazine's original articles cover everything from destinations, travel news and tips to our readers' own experiences. Updated constantly, the magazine is your up-to-the-minute guide to the globe — and it's free to all curious travelers
Our Travel Therapist Service allows readers the help to navigate through all of the choices that are available at their fingertips these days. By becoming a Travelsquire.com member, you'll receive a personality questionnaire along with a 30 minute phone interview. The membership includes 3 hours of consulting services to help plan a trip. The Therapist can help with anything from where to go, which hotel to stay in, and what to do there. You can use your allotted time to inquire about anything. You decide how to use it. The membership is $150 and includes one phone interview and three hours of consulting time, no booking.
About ExpertFlyer.com
Each month, ExpertFlyer's One-on-One blog goes face-to-face with the travel industry's leading decision makers to discuss and address topics relevant to many of today's business and frequent travelers.
ExpertFlyer.com was conceived and created by an eclectic team consisting of a veteran elite tier frequent flyer, an airline captain and corporate travel manager, and information technology professionals to deliver a 24/7 real time powerful air travel information service. The company provides its subscribers and corporate travel managers alike with a complete, concise and efficient way to access the ever-changing details of worldwide air travel information. For more information, please visit http://www.expertflyer.com.
# # #