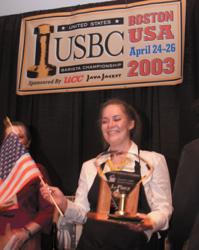 San Dimas, CA (PRWEB) August 10, 2012
Southern California's specialty coffee roaster, Klatch Coffee Inc. has been nominated Best Coffeehouse in America. Given the accolades that the Klatch team has received throughout the years, the battle between top coffeehouses from Los Angeles to Seattle should be a great one.
Twenty coffeehouses within the western region have been nominated but only eight will be selected to compete at Coffee Fest Seattle, September 21 – 23rd. The semifinalists will then advance to Seattle based on a combination of secret shopper scores and fan supported voting, then battle it out live at Coffee Fest Seattle before 30 carefully selected judges and all those in attendance at the Seattle coffee show.
"What we have is a list of the Top-Twenty coffeehouses that we believe any community should be proud to call their own." Says David Heilbrunn, President of Coffee Fest,. "Our intention is that their customers and all coffee enthusiasts will participate in helping select the Top-Eight who will compete this September live at Coffee Fest Seattle.
According to Klatch owner Mike Perry, "This would be a great opportunity for Klatch to showcase our coffee and our baristas who make the drinks, but best of all, our customers can get involved". Two Time United States Barista Champion Heather Perry, Klatch's Director of Training, added, "I'm excited that my team has the opportunity to show off the skills they use everyday". Her father Mike, who has earned his own share of awards, including being named 'Coffee Roaster of the Year', not only roasts the coffee, but also travels to the growing regions to meet the farmers and select his coffee via a model Klatch Coffee calls Direct Trade.
Klatch Coffee is currently racking up votes from loyal "Klatchaholics" spreading the word like wild fire. Klatch regular customer John Marshall boasted "They are simply the Best and I wanted everyone to know it, so I voted right from my cell phone". Others wanting to vote for Americas Best Coffeehouse can visit http://www.coffeefest.com on their cell phone or computer.
About Coffee Fest
Coffee Fest has been celebrating coffee long before coffee was "hot". In 1992, they gathered coffee professionals together in Seattle for their first coffee festival. After several years of hosting thriving events, Coffee Fest turned its focus toward the specialty coffee, gourmet tea and alternative beverage industry and brought retailers, distributors and manufacturers together for its first retail "trade show" in 1998.
About Klatch Coffee, Inc.
A nationally recognized coffee roaster and retailer in Southern California since 1993. Klatch has been honored as the 2009 Micro Roaster of the Year and their espresso was named "World's Best Espresso" at the 2007 World Barista Championships. Heather Perry also won the title as U.S. Barista Champion in 2003 & 2007. Visit http://www.klatchroasting.com to learn more about their award winning espressos, coffees and barista training.
CONTACT
Nzo Tiano
Graphics / Sr. Marketing Coordinator
graphics(at)klatchroasting(dot)com
(909) 981-4031