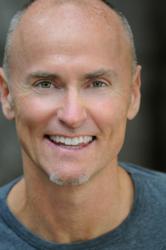 Altius is positioned to be one of the positive disrupters in higher education.
San Francisco, CA (PRWEB) August 08, 2012
Today higher education pioneer Altius Education announced the appointment of inspirational business leader and bestselling author Chip Conley as the newest member of the Altius Education Board of Directors.
"Altius is positioned to be one of the positive disrupters in higher education," said Conley of the company. "I'm enthused to apply some of my experience and wisdom from the hospitality industry as well as leadership theory and practice to my new role on the board. I believe my contributions will help create a truly differentiated service experience for its students and for all those involved with the organization."
Conley brings a wealth of leadership and entrepreneurial experience to Altius Education's institution, Ivy Bridge College, and its groundbreaking transfer and support-centered model for online education. At the young age of 26, Conley founded the successful hospitality company Joie de Vivre, and as CEO, managed to grow the company into the second largest collection of boutique hotels in the United States. After 24 years of leading Joie de Vivre, Conley now works as strategic advisor for the company, and devotes the majority of his time to his passion of transforming the workplace of some of the world's top organizations.
"We're really excited to have Chip on board," said Paul Freedman, Altius Education CEO. "His knowledge of organizational development and branding experience at Joie de Vivre will help lead Altius into the next stage of the company's development."
Conley has authored four books including the New York Times bestselling title Emotional Equations: Simple Truths for Creating Happiness + Success and the widely-popular, PEAK: How Great Companies Get Their Mojo from Maslow. His personal delivery style and ability to inspire transformational change in both individuals and organizations have made Conley a sought-after speaker for organizations such as TED, PIXAR, Google, and South by Southwest (SXSW).
In addition to his successes as an author and thought-leader, Conley is also a committed philanthropist, who served on the board of Glide Memorial Church and currently serves on the Burning Man Project, Esalen Institute, and Youth Speaks boards. He received his BA and MBA from Stanford University, and was awarded an Honorary Doctorate in Psychology from Saybrook University where he is the 2012 Scholar-Practitioner in residence.
Those who are interested in learning more about Altius Education and board member Chip Conley can contact Vincent Guerrieri at vincent(dot)guerrieri(at)altiused(dot)com or 415-655-8320.
About Altius Education
Altius Education combines the best aspects of a university and a technology company to improve the experience and outcomes of 21st century students. The company's mission is to develop innovations in virtual learning systems, student services, and educational pathways in order to provide students with an effective and personalized university education. Altius pursues this mission through Ivy Bridge College, created in partnership with Tiffin University. Ivy Bridge is America's transfer college—a new kind of institution that provides a highly-supported path for students to obtain their associate degree online, then seamlessly transfer to a four-year college or university to finish their bachelor's. Partnering with over 140 academic institutions, Altius has created an innovative model of higher education focused on student success. Headquartered in San Francisco, with operations in Ohio, Altius is funded by Maveron, Spark Capital, and Charles River Ventures.
# # #