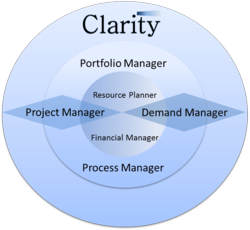 I also enjoy solving unsolvable problems.
(PRWEB) August 15, 2012
A&I Solutions makes strong efforts to build a versatile team with a unique set of skills. In some instances, A&I must use unique sources to help clients reach the highest level of success. When searching for these exceptional resources, A&I looks for individuals who: are able to collaborate well with the A&I team, have the ability to build strong relationships, work efficiently, and are able to find solutions to problems quickly. A&I Solutions found these unique qualities in Michael Miller, a technical expert.
Michael explains, "I like being at a company where we take time to listen to the customers underlying needs and help to build better processes and solutions that reduce the drag on a person's work. I also enjoy solving unsolvable problems."
Leveraging expert resources can be a difficult task. Finding someone with a compatible personality and the right technical skills that meets the client's needs for a short period of time is a long process that A&I carefully monitors; Michael made this easy. He specializes in Project Management Dashboards, Integration Processes and Security Software.
Michael is provided the opportunity to work with a variety of companies through A&I Solutions. He has worked for CA Technologies, Catholic Health Initiatives, and Highmark.
Success Story:
"I recently assisted a company in building a multi-level approval and notification system. I was able to take details from the customer and develop a flexible program that can grow with the company and their processes. The process was able to meet many of the initial needs of the customer while leaving a methodology for expanding the process after additional business processes was defined."
Recommendation:
"Michael is an over achiever and is always willing to go above and beyond. He has very strong technical skills and a lengthy list of technical certifications and accreditations. Michael is a go-to guy that you can rely upon and is well regarded by his peers and clients." - Lon Coggeshall, MS, PMP, Sr. Project Manager, Computer Associates (Managed Michael at CA Technologies)
About A&I's Clarity
Working on the right projects at the right time is critical to sustain a competitive advantage, yet many organizations struggle with allocating limited resources and assets wisely. A&I Solutions Project Portfolio Management (PPM) approach helps identify the best investments to select and manage an optimal portfolio of projects - one that maximizes an organization's responsiveness, revenues, and adaptability.
A&I Solutions helps structure PPM practices to provide organizations with a consistent way to select, prioritize, and manage projects that deliver maximum business value. A&I can assist with the selection, implementation, and leverage of best in class PPM tools or help by leveraging the tool and template inventory.
About A&I Solutions
A&I Solutions is North America's premier provider of integrated enterprise solutions, dedicated to implementing solutions from CA technologies. A&I Solutions provides enterprise products and services to help companies achieve the highest level of performance. The team focuses on the best rated products and extensive experience to deliver comprehensive integrated Enterprise Solutions. Working with enterprise management, resource planning, service assurance, security and infrastructure monitoring, A&I helps organizations achieve the fullest potential by driving consistency and maximizing efficiency. A&I Solutions' proven methodologies, innovative best practices and deep technical experience produce better business results for the Customers. A&I has expertise across all IT environments - physical, distributed, cloud, virtual and heterogeneous platforms. The team specializes in the following: CA Security Suite, CA Clarity, CA Wily - Introscope, CEM, SOI, NetQoS, Reporting - Business Objects, Crystal Reports, Actuate Reporting, Enterprise Integrations.
For more information please visit http://www.anisolutions.com.