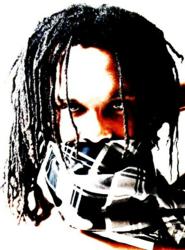 LJB...stunning impact and prince like qualities.
Beverly Hills,CA (PRWEB) August 13, 2012
Being above standard as an artist is no secret for LJB who writes, sings, co-produces and choreographs his own New Age Pop music. To say this artist is multi-talented, would be to say the least. With a boyish charm that can rival any pop star and the charisma of the fittest music pro, LJB is a musical pleasure cruise waiting to be let loose.
He received his first national air time on MTV's "Direct Effects" as a dancer. On the set of "Direct Effects" LJB met a FUBU/Windmill Street Records executive who wagered him a deal singing references for a young Chris Brown's demo. After recording the demo he booked a gig opening up at the NBA All Star Weekend. Since then, LJB has been engaged in developing, collaborating and performing his newest projects.
LJB is now set on performing in the wake of his newest release "Miami Heat". LJB adds, he is "nothing like" the common artists of today as he boasts in the song, "Champion Dance"(Un-released), " I'm singing better than most singers, rapping better than most rappers, and dancing better than any dancer. Problem solved. I'm the answer." His first commercial release will also include beautifully written ballads and melodic (multi-lingual) jams destined to be chart pleasures. LJB is sure to be one of the most creative artists known this millennia.