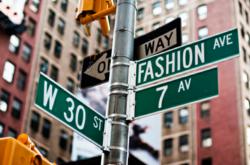 San Francisco, CA (PRWEB) August 09, 2012
Bows-n-Ties.com, a prominent online retailer and popular fashion blog, just released their Top 5 list of the "5 Best-dressed Cities in the World". While two American cities make this exclusive list, with NYC earning the top spot, the series focuses primarily on international cities that have been putting both mens' and womens' fashion on the map for decades.
"It should come as no surprise to anyone who pays close attention to the fashion industry why we've chosen to highlight these cities as being the five most fashionable in the world," says Bows-n-Ties.com founder Hendrik Pohl. "After all, these cities have been veritable fashion capitals ever since the industry first came into its own, and it's safe to say at this point that nothing is likely to change in the future. While some of the choices may seem obvious, these cities made our list for one simple reason; each and every one is at the forefront of modern fashion."
Each piece in the series begins with an overview of the city being focused on, as well as why it was chosen as one of the five most fashionable in the world. The pieces then highlight two specific characteristics of each city's fashion and style, as well as a paragraph detailing what tourists can expect to see upon visiting.
"A lot of our readers are people who enjoy traveling as often as possible," says Pohl. "We wrote this series with them in mind, as just about anyone can benefit from having a clear idea regarding what to expect while they are on vacation. This is especially true for people who are traveling on business, in which case fitting in with the crowd can be quite important."
This isn't the first time Bows-n-Ties.com has published article series relating to "best-dressed" and "worst-dressed" cities/countries. Just recently, the site published a series highlighting the ten worst-dressed cities in the world, which included Helsinki, Maui, Ottawa, Sydney and Bucharest among others.
"I think it's important for us to convey the fact that we're not publishing these series' to hurt anyone's feelings or cause controversy," says Pohl. "The 'worst-dressed' pieces are all in good fun, while the 'best-dressed' articles typically focus on all that is good in the industry at the moment. It's all about presenting as many sides as possible in order to paint a clear picture of modern fashion."