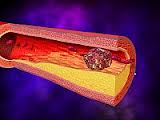 approximately 950 lawsuits were pending, alleging injuries sustained from NuvaRing use, including some alleged deaths, heart attacks and strokes
San Diego, CA (PRWEB) August 15, 2012
The media spotlight is often a double-edged sword. No one knows this better than Trina M. Gatling and women who filed a NuvaRing Recall lawsuit. And yet, the real story here is being overlooked according to Sean Burke of AttorneyOne.
According to court documents, on June 28th, 2012, North Carolina resident Trina M. Gatling filed a lawsuit in New Jersey District Court (case no. 2:2012cv03990) alleging that she suffered deep vein thrombosis caused by her NuvaRing. NuvaRing is a contraceptive that comes in the form of a vaginal ring using female hormones in an effort to prevent ovulation. NuvaRing was approved by the FDA in October 2001 and it is marketed and sold by the Organon USA Inc. Gatling alleges she used NuvaRing from June 2010 to July 2010 when she suffered a severe blood clotting injury known as deep vein thrombosis (DVT).
As published on February 28th, 2012 in Merck & Co., Inc. form 10-K annual report for the fiscal year 2011, approximately 950 NuvaRing lawsuits were pending as of Dec. 31st 2011. The plaintiffs seek damages for injuries allegedly sustained from their NuvaRing use, including some alleged deaths, heart attacks and strokes.
AttorneyOne.com, a recognized authority on law, can provide helpful advice and simple solutions including how to get in contact with legal counsel so that, in case of severe adverse events from NuvaRing, someone can easily and inexpensively deal with it. As Mr. Burke, director of Media Relations for AttorneyOne.com, added, "What all this information really illustrates is that threat from NuvaRing remains. For that reason, our focus should squarely fall on getting the word out and assisting people in finding the right legal assistance."
According to the study published on May 10th 2012 in British Medical Journal, non-oral contraceptives, including NuvaRing, have a higher risk of blood clots than combined oral contraceptives (COCs) based on oestrogens and progestins.
AttorneyOne.com has further information on NuvaRing lawsuits including how to get in contact with legal counsel.
Headquartered in San Diego, CA Attorney One was founded in 2004 and is not a law firm. They offer a nationwide legal service which helps consumers find the best representation for their legal needs. You can learn more about Attorney One at our website http://www.attorneyone.com. You can also find us on Facebook at http://www.facebook.com/AttorneyOne. Checkout earlier news from us at http://www.prweb.com/releases/2012/8/prweb9762629.htm.