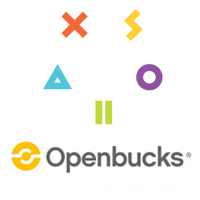 Los Angeles, CA (PRWEB) August 10, 2012
Xsolla, the leader in Global, In-Game Payment Optimization, has partnered with Openbucks to integrate their Gift Card Payment Network to create and provide a one of a kind payment option to North American gamers. By combining the ability to spend money from gift cards of trusted retail brands (such as Subway, Burger King, Circle K, CITGO, and CVS/Pharmacy) with Xsolla's award winning PayStation, gamers in the United States and Canada can now pay for in-game items, subscriptions, and more with new or unused gift cards.
Since 2011, Openbucks has been utilizing its vast and growing network of merchants and retailers to create an online payment alternative for those customers who don't have access to (or prefer not to use) traditional online payment methods such as credit or debit cards.
The partnership with Xsolla will give gamers a dramatically increased selection of online games to apply their gift cards balances towards. Conversely, those gamers who are already playing games with Xsolla's PayStation integrated will see the Openbucks Gift Card Payment Network as a new payment option, allowing them to pay online without the typical fees associated with prepaid cards.
Each month, new game studios, developers, and publishers from around the world join Xsolla's roster of 400+ existing partners. Combined with the 100,000 and growing locations where customers can purchase cards eligible for online use via Openbucks, more North American players than ever will have access to a secure, trusted, and established alternative payment method to keep them engaged in their game of choice.
"You can get a subway gift card almost anywhere in North America, it's so convenient. What a great way for our customers to pay for in-game purchases," says Alexander Agapitov, CEO of Xsolla.
About Openbucks
The Openbucks Gift Card Payment Network is a fast, convenient and safe alternative to credit cards for online payment. Consumers can get a gift card from a trusted retailer such as Subway, Burger King, Circle K, CITGO and CVS/Pharmacy, and purchase online at hundreds of online games and ecommerce sites. For more information please visit http://www.openbucks.com. For regular Openbucks updates follow us at http://www.Twitter.com/openbucks, become a fan on Facebook at http://www.facebook.com/openbucks or visit http://www.openbucks.com.
About Xsolla
Xsolla is the worldwide leader in Global Payment Optimization. The company's easily integrated products dramatically increase payment conversion by localizing and simplifying transactions for each unique user. Since its inception, the company has been innovating solutions to traditional publisher concerns such as tax law, currency conversion, piracy, and payment fraud. Xsolla collaborates with over 350 payment service providers in more than 85 countries to offer solutions via credit card, mobile payments, e-wallet, cash and e-cash, payment kiosks and more---all within one interface backed by 24/7 customer support.
Xsolla is partnered with many leading game publishers worldwide, such as Valve (Steam), Aeria Games, S2 Games, Gameforge, Bigpoint, Wargaming.net and more. The company is headquartered in Los Angeles with offices worldwide. For more information or a free proposal, visit Xsolla online at http://www.xsolla.com.